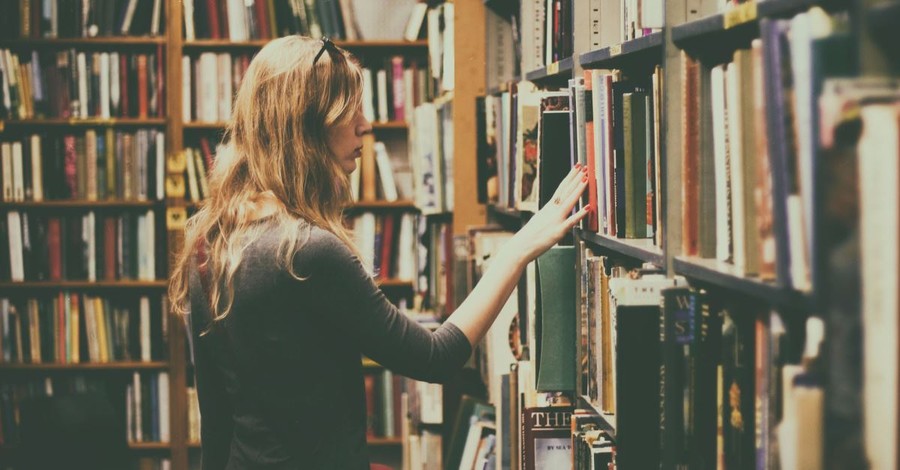 (RNS) — LifeWay Christian Resources announced Wednesday (March 20) it will close all 170 of its brick-and-mortar stores this year.
That comes as LifeWay, the publishing arm of the Southern Baptist Convention, shifts its resources online, according to the announcement on LifeWay's Facts & Trends website. It will continue to offer resources through its website, customer resource center and network of partners who work directly with churches.
"The decision to close our local stores is a difficult one," LifeWay acting President and CEO Brad Waggoner said in the announcement.
"LifeWay has developed close connections with the communities where our stores are located, and we have been honored to serve those communities. We will continue serving local congregations as they meet the spiritual needs of their neighbors."
The digital shift comes amid declining customer traffic and sales, according to LifeWay.
And it follows the closure of other major Christian retailers, such as the United Methodist Church's Cokesbury stores, which closed in 2012, and Family Christian Stores, which closed its stores in 2017. At the time, Family Christian was considered the world's largest retailer of Christian-themed merchandise.
LifeWay had acquired another chain, Berean Christian Stores, in 2013.
"It's just one more loss in the industry," said Wendy Lawton, a literary agent and vice president of Books & Such Literary Management.
"Any time a brick-and-mortar store closes, it's so painful, because that's the place you can go that's not only a bookstore, but a destination — a place where you can browse, a place where you can discover and also a place where there are relationships with people."
Stan Jantz, president and CEO of the Evangelical Christian Publishers Association, said the announcement LifeWay was closing all its stores came as a surprise.
"As someone who spent 20 years working in Christian retail, I am sad that there will be 170 fewer physical stores where people can find and purchase Christian books, Bibles, and resources," Jantz said.
He said it would be challenging, at least in the short run, for publishers that are members of his organization to adjust, but he expects them to retain a hopeful outlook.
"LifeWay stores have been an important channel for Christian publishers, but the life-changing content produced by ECPA members will continue to find and engage readers in ever more creative and effective ways," Jantz said.
And Dan Kassis of Spring Hill, Tenn., said LifeWay stores were more than just stores — they were a place of ministry. Kassis, who used to work in LifeWay's corporate offices, said he often used to come across employees praying with or helping customers at a LifeWay store in Nashville.
That one-on-one ministry will come to an end when the stores close, he said. And the stores will be missed.
"I would encounter staff members praying, talking with or praying with customers, just loving on people," Kassis said.
But, Lawton said, it's hard right now for booksellers to compete with online giants like Amazon.
LifeWay has grabbed headlines in recent years with its decisions to drop several popular authors' books and other materials from its shelves over apparent ideological differences. Most recently, the company banned author Jen Hatmaker's books after she expressed support for LGBTQ Christians and threatened to do the same when pastor and author Eugene Peterson told Religion News Service he would officiate a same-sex marriage. Peterson later backtracked his comments.
In 2017, LifeWay dropped popular hip-hop artist Sho Baraka's album "The Narrative" for language the retailer found offensive.
That came after it declined to carry author Rachel Held Evans' book "A Year of Biblical Womanhood" in 2012 after a similar dispute over the book's content.
Evans said Wednesday that she doesn't rejoice over any bookstore closing and she is mindful that LifeWay's closing means many people will lose their jobs.
But, she said, "for too long Lifeway's fundamentalist standards have loomed over Christian publishing, stifling the creativity and honesty of writers of faith.
"I hope this news reinforces to writers, editors, and marketers across the industry that we don't have to conform to Southern Baptist doctrine and culture to sell books. Readers are hungry for literature that embraces the complexity, nuance, and ragged edges of real-life faith and for bookshelves that reflect the diversity of the Church."
LifeWay Christian Resources had announced in January it would reduce its number of retail locations, which sell Bibles; Christian books, music and movies; Bible studies; gifts; and church supplies.
At the time, then-LifeWay President Thom Rainer reportedly said in an email to all LifeWay employees the company had hoped its expense reductions and investments in its stores would be "fruitful." Instead, Rainer said, "we not only continue to see an erosion in the brick-and-mortar channel, we have seen an accelerated rate of erosion in recent months."
Current market projections convinced the company that keeping any stores open is "no longer a viable option," Waggoner said.
Meantime, LifeWay's digital channels are "experiencing strong growth," the acting president said. That includes online Bible studies, worship planning, live streaming events and online training.
"LifeWay has been serving the church for 128 years, and we will continue to grow our ministry to churches and individuals into the future," Waggoner said.
(This story will be updated. Bob Smietana, Adelle M. Banks and Aysha Khan contributed to this report.)
READ THIS STORY AT RELIGIONNEWS.COM
Article originally published by Religion News Service. Used with permission.
Photo courtesy: Pexels/SkitterPhoto
---
---