Kayla Koslosky
| ChristianHeadlines.com Editor
| Monday, October 8, 2018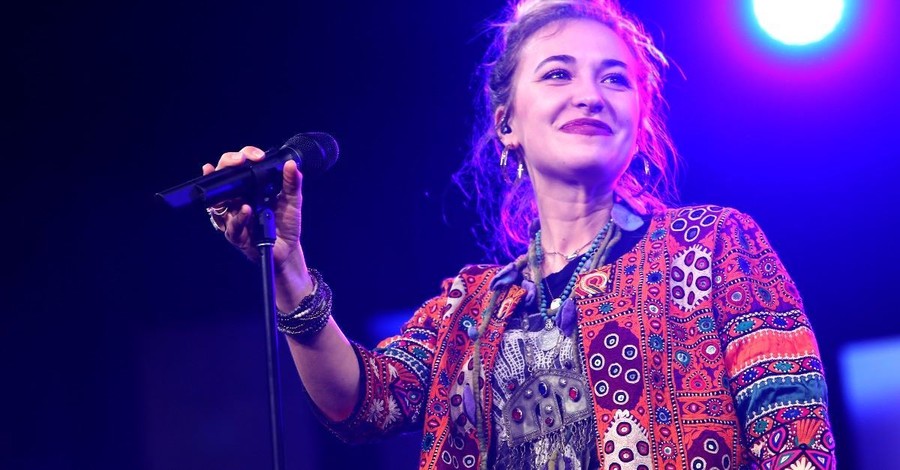 On Friday, Christian artist Lauren Daigle visited the Statesville Correctional Prison in Crest Hill, Illinois and had an unexpected experience. 
The award-winning recording artist took to Facebook this weekend to share her experience which she said was beyond what she could articulate.
Daigle wrote, "Yesterday was one so unexpected. It was a day that was more than I can articulate. It was a day my eyes had never seen and will never be able to unsee."
She continued, "We sang songs with inmates whose voices carried deeper into our hearts than the echo of a microphone will ever release. I saw hope in the face of the hopeless, joy in the wake of sorrow, wealth in the gap of depravity, and life in the midst of death."
"These people have stories, and they also have souls. I watched heaven befriend those who are often forgotten. With each day that passes, may I never take for granted what it is to walk around as a free man. I held a bottle of cold coffee upon pulling out of Statesville Correctional Prison. My hand had never remembered that bottle being so cold," the singer added.
Daigle had the opportunity to minister to and worship with the inmates at the Illinois prison and she documented the experience in a moving video which she also posted on Facebook. 
One Facebook user named David Gomez responded to the video which was attached to the above message saying, "Lauren, Having you come to Stateville and sharing your gift with the offenders & staff was an amazing experience! We thank you for your time and the love that you shared. You brought hope to so many and shined a great light in a dark place! You and your crew are truly beautiful souls. Thank you for your visit and please come back if you can. Prayers for you and yours always."
Another user, Lori Lillard Runions replied to Daigle's post writing, "I am blessed to be a part of a jail ministry. Too often we are judgmental of those incarcerated. Jesus died for them as much as he died for me. Thank you for being such an encouragement in your words, your songs, your actions. God has blessed you tremendously and is working through you."
And Nydia Pena wrote, "Wow, the presence of the Holy Spirit can be felt through the screen! Lauren you are amazing! May God continue to use you."
Stateville Correctional Center is a maximum-security state prison in Illinois for men and currently houses 3,500 inmates.
Video courtesy: Lauren Daigle Facebook Page
Photo courtesy: Getty ImagesJesse Grant/Stringer
---
---