Kayla Koslosky
| ChristianHeadlines.com Editor
| Wednesday, January 9, 2019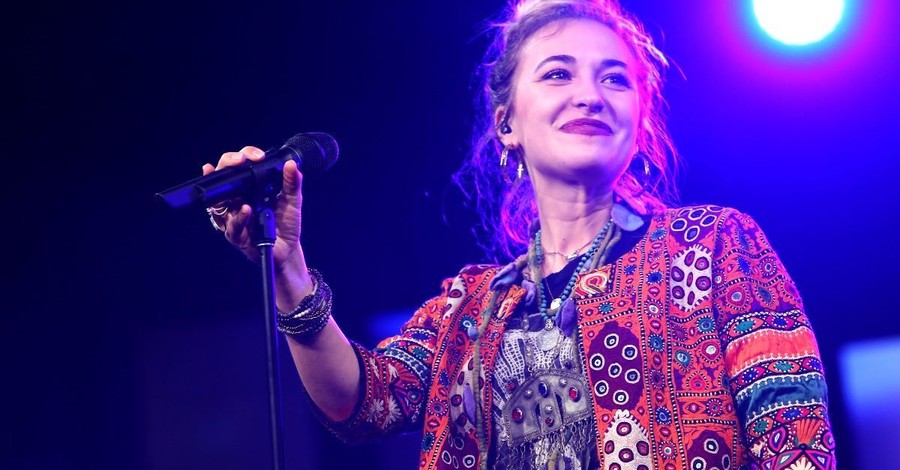 Lauren Daigle, Billboard Music Award's 2017 Top Christian Artist of the Year, said in a radio interview last week that she wouldn't necessarily label herself as a Christian artist. 
This decision comes following several choices from last year that landed Daigle in hot water. The singer first faced criticism when she appeared on the Ellen Show and later for skirting around a question about her stance on LGBT rights in a radio interview. 
The popular singer, who is typically considered to be a Christian artist, met with Dave Styles from 104.3 MYfm last week to talk about her success in mainstream culture. 
During the interview, Style asked Daigle how she would define herself as an artist – meaning would she consider herself a Christian artist or simply just an artist. He said, "You are known, as far as your music, you're known as more of a Christian artist but now with all of this mainstream, I mean you're here, you're at MYfm." 
He asked, "What do you call yourself? How do you name yourself? Do you call yourself still, a Christian artist?" 
Daigle's response was that labels are constructs that other people assign you. She said, "I feel like those labels get put on you by other people." 
She continued, "I was reading an article, I read them like here and there, gotta stay away sometimes but then other times I'm like indulge, and I was reading one and one of them is like a Christian artist, another one's just artist."
"I think part of me is just artist because it encompasses everything," the chart-topping singer added.
The Christian Post reports that while the singer may not label herself as a Christian artist, she told them that she would not be leaving the Christian music genre. She told the outlet, "[My music] is having crossover appeal, but it doesn't mean that I'm leaving one for the other or that I'm going to be swept up by one thing or the other. For me, it's like, 'Oh, everything just got even more clear.' Everything just got clearer as to why it is that we go and love people who are outside of the walls of our church, outside of the walls that we're comfortable with."
Photo courtesy: Getty Images/Jesse Grant/Stringer
Video courtesy: 104.3 MYfm
---
---