Kayla Koslosky
| ChristianHeadlines.com Editor
| Published: Apr 15, 2020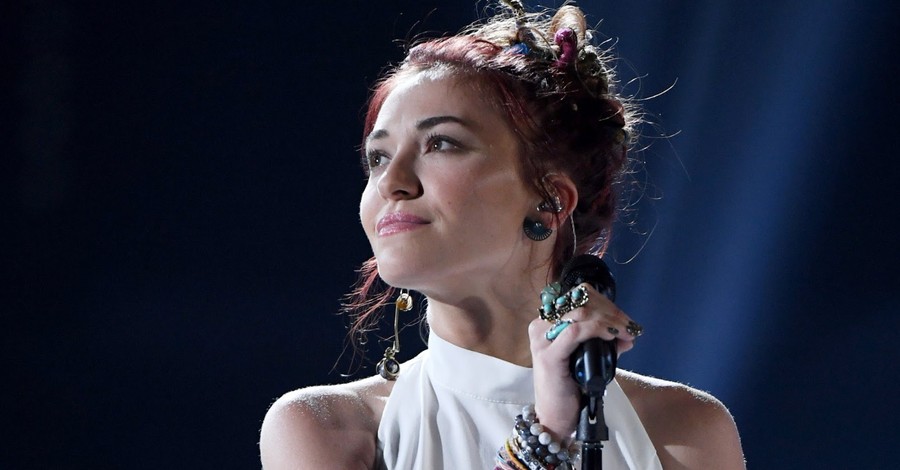 Presently, many of us are choosing to socially distance in order to play our part in flattening the curve in the fight against the coronavirus.
Among the many things canceled or postponed due to the pandemic, are concerts. As a result, many music artists are responding by holding online concerts or creating virtual renditions of songs.
While she wasn't the first artist to create a social distancing friendly song, Faithwire reports that Lauren Daigle joined the fray on Sunday, releasing the "social distancing version" of her hit song "Still Rolling Stones."
The two-time Grammy Award winner released the song with a video made up of clips from each member of her band recording their parts of the song in their respective homes.
"I had so much fun with all my bandmates putting this together for you," Daigle wrote in an announcement post on Instagram. "From all of us, we hope you enjoy the social distancing version of 'Still Rolling Stones,'" she added.
The video has been viewed more than 170,000 times.
Other artists who have held or plan to hold virtual concerts include but are not limited to, country star Garth Brooks, who shared a 26 minute virtual concert on his Facebook page; Christian and pop singer Tori Kelly, who participated in the Human to Human organization's Facebook live show on April 11; Christian rock band Switchfoot, who are releasing daily acoustic performances on their Facebook page; and legendary Christian singer-songwriter Michael W. Smith, who hosted a Facebook live concert on April 4 and has been posting performance and scripture videos consistently.
Additionally, as Christian Headlines previously reported, late last month, 31 Nashville recording artists put their voices together in a "virtual choir" to create a rendition of the popular hymn "It Is Well." Each artist recorded his or herself singing their part of the song and then sent the clip along to award-winning music producer David Wise who arranged the clips. The cover was released on the Ten Two Six Music Group's YouTube page and quickly went viral. At the time of this writing the video has more than 1.1 million views on YouTube and more than 2.5 million views on Facebook.
Furthermore, London's Royal Choral Society upheld a 144-year-old tradition of performing the Hallelujah chorus on Good Friday by creating a virtual rendition. Following the same formula as the Ten Two Six Music Group, 82 members of the choir submitted clips of themselves singing their respective parts of the chorus and sent them off to be arranged into the full song. At the time of this writing, the video, which was posted to YouTube, has more than 270,000 views.
Related:
Virtual Choir's Powerful 'It Is Well' Arrangement Goes Viral with 1.4 Million Views
Virtual 'Hallelujah' Chorus Goes Viral, Keeps 144-Year-Old Tradition Alive
Photo courtesy: ©Getty Images/Ethan Miller/Staff
Video courtesy: Lauren Daigle
---
Kayla Koslosky has been the Editor of ChristianHeadlines.com since 2018. She has B.A. degrees in English and History and previously wrote for and was the managing editor of the Yellow Jacket newspaper. She has also contributed to IBelieve.com and Crosswalk.com.
---
---