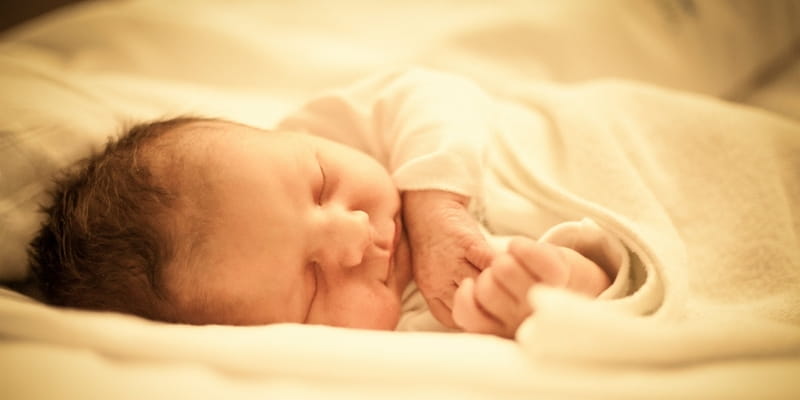 ---
After watching the Center for Medical Progress' undercover Planned Parenthood videos, a Kentucky couple has issued a passionate plea to those who are considering abortion.
LifeNews.com reports that Kevin and Nicole Cook lost a baby to miscarriage nearly two years ago and have struggled with infertility since then. After seeing the horror of abortion in the undercover Planned Parenthood videos, the couple decided to send out a message to women considering abortion.
"… it doesn't break my heart .. it completely shatters it," said Kevin, after watching the fourth video.
Kevin and Nicole decided to take action.
"If anyone out there reads this and is considering abortion, I will take your baby," Kevin wrote on his blog. "My wife and I will gladly take all your babies! I'm completely serious. If you are pregnant and don't want your child, we will. It's not a fetus. It's a blessing. Life matters."
In October, three months after issuing their online plea, the couple joined sidewalk counselors outside the abortion clinic in Lexington, Kentucky. The couple held signs which read, ""Please don't abort … we will adopt your baby. Come talk to us!"
Although their plea was met with mockery at the clinic, the couple did not give up.
The Cooks posted a picture of themselves at the abortion clinic to Facebook and soon it spread to tens of thousands of people.
"The past few days have been insane! … We've had literally thousands of messages from people all across the country," Kevin wrote. "Many of them are supportive messages of encouragement. Even more are from families looking to adopt, either asking to be connected with a mother or for help in getting started."
"… We've been in touch with dozens of pregnant women who were considering abortion, but after seeing our post reconsidered and messaged us. Amen to choosing life! However, a number of them seem to have fallen through for various reasons (miscarriage, no follow up communication, legal issues, etc)."
"We are still looking for the right situation for God to use us to save the life of a child who would otherwise be aborted, and we would love to be able to save two if God provides that!"
Publication date: November 10, 2015
Veronica Neffinger wrote her first poem at age seven and went on to study English in college, focusing on 18th century literature. When she is not listening to baseball games, enjoying the outdoors, or reading, she can be found mostly in Richmond, VA writing primarily about nature, nostalgia, faith, family, and Jane Austen.