Kayla Koslosky
| ChristianHeadlines.com Editor
| Monday, April 8, 2019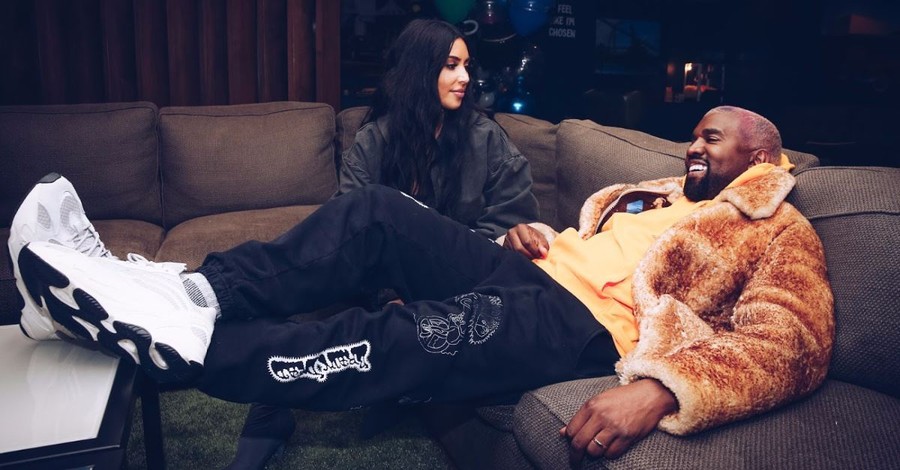 In his usual unique fashion, Grammy Award-winning artist Kanye West announced earlier this month, while on a plane, that his "Sunday Service" worship concert will be coming to popular California music festival, Coachella.
According to Relevant Magazine, West was reportedly "in talks to headline the festival" but he backed out after a staging dispute. This, however, is not stopping the rapper from performing at Coachella. 
According to CBN News, West confirmed in an announcement at 30,000 feet, which was later posted to Twitter by his wife Kim Kardashian-West, that he would be performing as a part of his "Sunday Service" at 9:00 AM PST on Easter Sunday at Coachella.
COACHELLA 2019 SUNDY SERVICE EASTER SUNDAY pic.twitter.com/YxY86gguft

— Kim Kardashian West (@KimKardashian) March 31, 2019
In an interview on Jimmy Kimmel Live, the rapper's famous wife offered some insight on what exactly the – typically invite-only – service is about. 
Kimmel questioned, "And now, Kanye has a… has he started a church or what's going on because I see that there's a church now?"
Kardashian-West responded, "Yeah, we didn't really have a name for it 'cause it's more of just a healing experience." 
She added, "It's just a musical experience that is pretty moving."
Kimmel quipped, "Do you pray to Kanye or God?"
To which Kardashian-West responded through a chuckle, "There is actually no praying, there's no sermon, there's no word. It's just music."
Kardashian-West's older sister Kourtney Kardashian interjected adding, "It's Christian" despite the absence of God's Word.
Kim's younger sister Khloe Kardashian added that the service has "a lot of Gospel songs." According to Kardashian-West and her sister Khloe, the service is meant to be a space where people feel "safe" and free from the judgment of others in attendance. 
Kardashian-West told Elle Magazine that the service – which appears to be a weekly gospel concert – is for people of all faiths despite its "Christian vibe."
Kardashian-West told the magazine, "This will be my first time ever going to Coachella, and I'm so excited to be a part of it for the first time. And [the church], it's honestly more like a healing experience for my husband. It's just music; there's no sermon. It's definitely something he believes in—Jesus—and there's a Christian vibe. But there's no preaching. It's just a very spiritual Christian experience."
When asked is all faiths can participate in the service, Kardashian-West responded, "Absolutely! Kourtney's best friends come all the time and they're Muslim. All my Jewish friends came on Sunday; they loved it."
She continued, "Everyone that comes understands it's just a really healing experience with an amazing choir, and amazing messages about love to start off your week."
Photo courtesy: Getty Images/Handout
Video courtesy: Jimmy Kimmel Live
---
---