Amanda Casanova
| ChristianHeadlines.com Contributor
| Thursday, July 25, 2019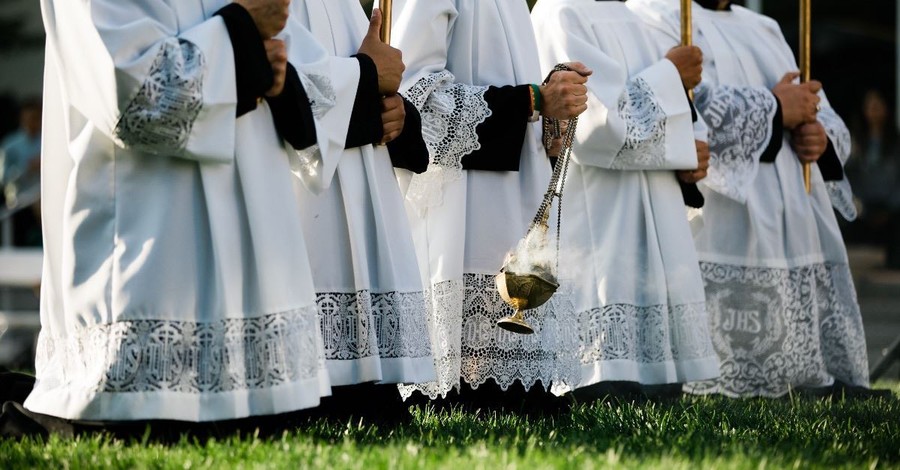 Kansas Bureau of Investigation says they will begin 74 investigations into allegations of Catholic Church clergy sexual abuse.
According to the Christian Post, the Kansas Bureau of Investigation has received 119 reports of alleged abuse.
The 74 investigations span about 30 counties in Kansas.
No arrests have been made, according to The Wichita Eagle.
"Victims are asked to report all incidents of sexual abuse that involve a member of the clergy, no matter how long ago the incident occurred, and even if it was previously reported to law enforcement or the church," stated the KBI.
The investigations come after Kansas Attorney General Derek Schmidt asked the KBI to investigate the many allegations. Schmidt also asked for the names of the priests accused of sexual misconduct.
The Archdiocese of Kansas City released 22 names and the Diocese of Salina released a list of 14. The dioceses of Wichita and Dodge City have yet to release their lists.
The KBI is asking anyone who has been, or knows someone who has been, a victim of sexual abuse committed by a member of the Catholic clergy to report it by calling 1-800-872-7463 or emailing [email protected].
"The KBI task force will work with prosecutors and law enforcement partners to determine if any sexual abuse incidents should be considered for prosecution," they said in February.
Janet Patterson, a former board member of the Survivors Network, an organization for victims of sexual abuse by clergy, said she is pleased with the news of the investigations. Her son was allegedly abused by a priest and committed suicide.
"I'm glad that they're taking cases of people who had this happen to them many, many years ago because that hurt is still there and that harm is still there and they deserve to be recognized," she said.
The investigations also follow a grand jury report in Pennsylvania that found 301 priests abused more than 1,000 children over several decades.
"Priests were raping little boys and girls, and the men of God who were responsible for them not only did nothing. They hid it all," said Pennsylvania Attorney General Josh Shapiro last year.
Photo courtesy: Grant Whitty/Unsplash
---
---