Kayla Koslosky
| ChristianHeadlines.com Editor
| Thursday, December 9, 2021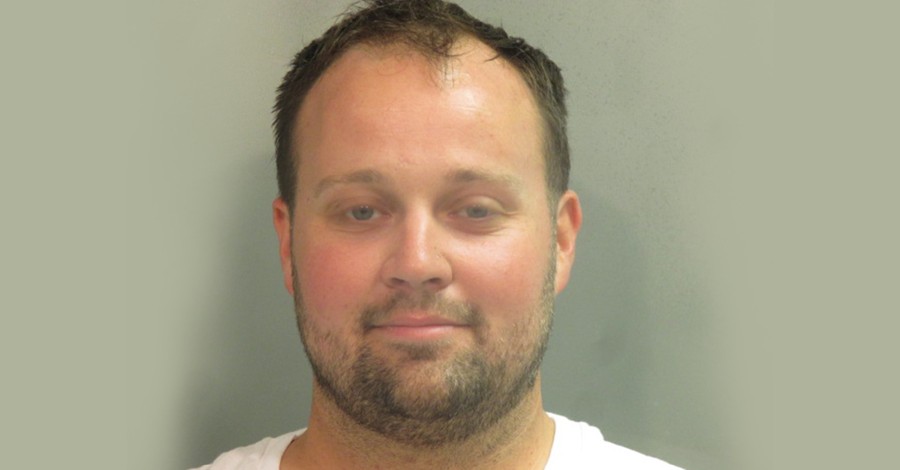 On Thursday, former 19 Kids and Counting star Josh Duggar was convicted of downloading and possessing images depicting child sex abuse onto his computer.
In Fayetteville, Arkansas, a federal jury found Duggar guilty of one count of possessing child pornography and one count of receiving it. The 33-year-old will be sentenced in 60 to 90 days and could face up to 20 years in prison and fines of up to $250,000 for each count.
"We appreciate the jury's lengthy deliberations, we respect the jury's verdict, and we intend to appeal," USA Today reports Justin Gelfand, one of Duggar's lawyers, as saying in a statement.
Clay Fowlkes, the U.S. Attorney for the Western District of Arkansas, also issued a statement highlighting the seriousness of child sex abuse.
"This case was a milestone for our efforts to combat child pornography and child abuse in our district," Fowlkes said during a news conference. "It first and foremost shows that no person is above the law, regardless of their status in society, regardless of their wealth, regardless of their fame. This case shows that no person is above the law," he added.
Duggar, who pleaded not guilty and was out on bond, was taken into custody on Thursday.
According to the New York Times, prosecutors presented evidence showing that Duggar had installed a "password-protected partition" on his work computer's hard drive in an effort to skirt around software that can detect if explicit images of children are being downloaded.
Duggar then downloaded child pornography onto his computer at his Springdale, Arkansas, used car dealership from the internet several times over the course of three days.
This is not the first time Duggar has engaged in inappropriate behavior toward minors. In 2015, In Touch Weekly revealed that in 2006, Duggar was accused of molesting five girls, four of which were his own sisters.
At the time, Duggar issued a public apology through People Magazine.
"Twelve years ago, as a young teenager, I acted inexcusably for which I am extremely sorry and deeply regret," he said. "I hurt others, including my family and close friends. I confessed this to my parents who took several steps to help me address the situation," he continued.
"We spoke with the authorities where I confessed my wrongdoing, and my parents arranged for me and those affected by my actions to receive counseling," Duggar added. "I understood that if I continued down this wrong road that I would end up ruining my life."
Duggar also briefly worked as the director of the lobbying arm of the Family Research Council but resigned.
Photo courtesy: ©Getty Images/Handout
---
Kayla Koslosky has been the Editor of ChristianHeadlines.com since 2018. She has B.A. degrees in English and History and previously wrote for and was the managing editor of the Yellow Jacket newspaper. She has also contributed to IBelieve.com and Crosswalk.com.
---
---