Kayla Koslosky
| ChristianHeadlines.com Editor
| Thursday, September 6, 2018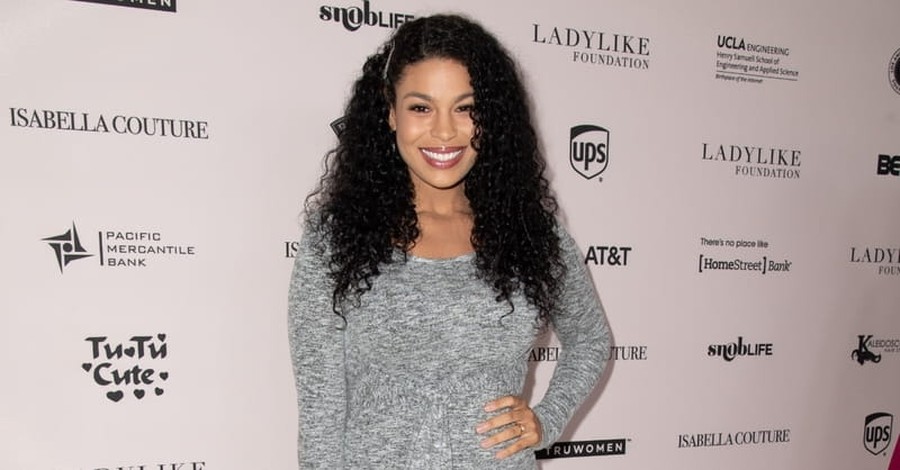 Singer and Actress Jordin Sparks sat down with the Christian Post to talk about her faith and relationship with Jesus in light of her upcoming film "God Bless the Broken Road."
Sparks told the media outlet about how the birth of her 4-month-old son, DJ, has deepened her faith in Jesus, noting that she prays over her son every night.
She said, "Having my son completely changed my perspective on everything."
"Every time I rock him to sleep, I start drifting into prayer over the choices he makes, the people he meets, and everything that's going to happen in his life. I pray, 'Lord, let him be strong when he needs to be, let him be kind in certain moments, let him be soft in certain moments, let him be compassionate, let him be passionate about other things and other people,'" she continued.
Sparks said while laughing, "That prayer usually trails into a whole bunch of other prayers, depending on how long it takes him to get to sleep."
The singer and her husband, Dana Isaiah Thomas, welcomed DJ into the world on May 2.
When speaking about the birth of her son, Sparks, 28, said, "My faith became so much deeper because I caught a glimpse of the love the Father has for us." 
She continued, "I wasn't prepared for the level of love I felt and the feelings that I never could've imagined before. I just look at DJ and I smile and I just want to cry because he's so incredible."
Sparks then told the outlet that she and her husband hold each other accountable for their relationships with God knowing that they need to "set a good, godly example" for their son.
"As a mom to a newborn," Sparks started, "you're so focused on the baby and that's all you think about 24/7." She said, "My husband has helped and guided me so much. He'll say, 'Hey, did you do your devotions today?' And he'll send me 'Jesus Calling' devotionals or posts that encourage me."
Sparks grew up in a Christian household, and according to the Christian Post, she dedicated her life to Jesus when she was four years old. Sparks testified, however, that it was not until Easter 2016 that she began to take her faith seriously and "reevaluated" her life.
"Everything shifted, and my perspective totally changed," she said. "It changed the things I said 'yes' to and the things I said 'no' to, and it made me realize that my joy doesn't come from this world. My joy comes from Jesus and knowing that if all of this fell away, if I lost everything, 'I'd still be okay."
Sparks is playing Bridgette in the faith-based film "God Bless the Broken Road," which is coming to theaters nationwide on September 7, 2018.
Photo courtesy: Getty Images/Earl Gibson III/Stringer
Video courtesy: Pacific Northwest Pictures
---
---