Amanda Casanova
| ChristianHeadlines.com Contributor
| Updated: May 24, 2019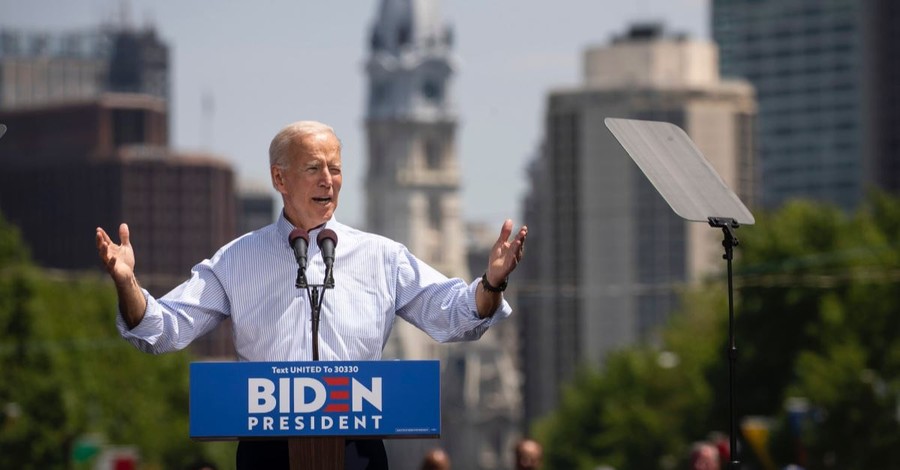 Former vice president Joe Biden says he would support making abortion rights laws federal "should it become necessary."
Biden, who has launched his presidential campaign for 2020, said this week that he would support abortion rights becoming covered under federal law. Biden had released a video this week calling Republican-supported state laws that cut abortion access "pernicious" and "wrong."
He did not specify how he would defend Roe v. Wade if the Supreme Court takes on the landmark case.
Biden's comments come after Sens. Kirsten Gillibrand, Cory Booker and Elizabeth Warren have publicly endorsed new federal laws that would guarantee a women's right to abortion. Sen. Kamala Harris has also previously said she supports Roe v. Wade and Sen. Bernie Sanders told the AP this week that he also supports federal laws that safeguard abortion rights.
Biden, who is a Roman Catholic, had previously said he had a "middle of the road" stance on abortion rights. 
Previously, Biden had been in support of the Hyde Amendment, which prohibits taxpayer funding of abortions. He said, "Those of us who are opposed to abortion should not be compelled to pay for them."
Then in his 2007 book, he called his position "middle of the road." Political experts believe Biden has slowly changed his mind about abortion rights. 
"What this is all about is trying to get an appeal to the Supreme Court in the hope that the conservative justice the president has in fact put on the court will vote to overrule Roe v. Wade, the law of the land," Biden said in the video. "It's wrong. It's pernicious. And we have to stop it."
Later in an email to supporters he added: "I refuse to impose my religious beliefs on other people," he said in his Tuesday email to supporters."
Photo courtesy: Getty Images/Drew Angerer/Staff
---
---