Kayla Koslosky
| ChristianHeadlines.com Editor
| Thursday, November 29, 2018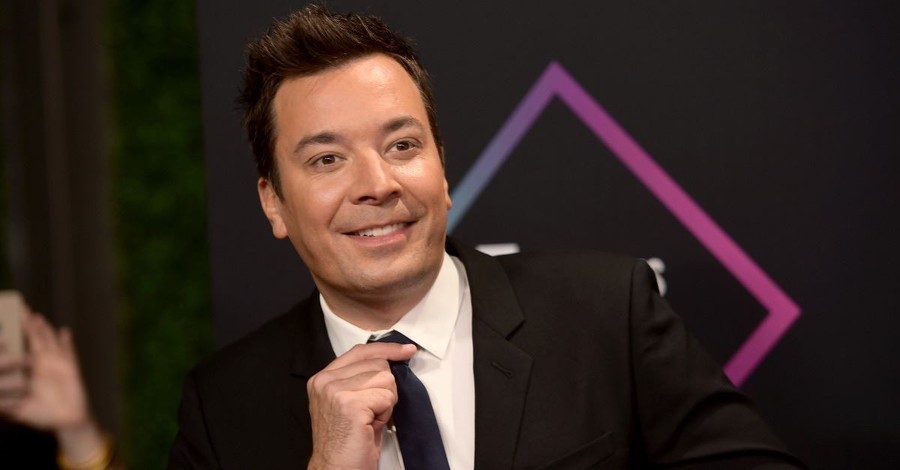 On Tuesday night, the Tonight Show's host Jimmy Fallon announced that Operation Blessing in partnership with Home Depot would be helping a deserving family in the audience rebuild their home which was severely damaged by Hurricane Florence. 
Earlier this year, the McArthur family's home was devastated by Hurricane Florence causing water damaged and destruction to their home. Nonetheless, the family stayed faithful. 
In an interview with CBN News, Divya McArthur said she was finding peace in Romans 8:28 which says, "all things work together for the good of those that love the Lord.' 
The family first met Operation Blessing when they came to help them gut part of their house following the hurricane. Though the organization had helped to start the rebuilding process for the McArthurs, they wanted to do more. 
According to CBN News, during the demolition, the organization told the McArthurs that the Tonight Show wanted to invite some of the people affected by the storm out to their show for some much-needed time away from the disaster. The family prepared for some time away from the destruction, but what they didn't know was that God was about to provide them with everything they needed on national TV. 
During Tuesday night's show, Fallon called Terry and Divya McArthur along with their 12-year-old son to the front of the room and asked them to share a little bit of their story. 
"Your house is a very special house, why is it special to you?" Fallon asked them.
"Because my grandmother gave it to me," Divya replied with tears in her eyes.
"Your grandmother left it to you and you've had a tough couple of years huh?" Fallon said, noting that the family was hit by Hurricane Matthew just two years ago only to be slammed again by Hurricane Florence.
Having no flood insurance, the cost to rehabilitate their family's home would be great, but with the help of Operation Blessing, a Christian aid organization, and hardware superstore, Home Depot, Fallon announced that the family would be given a new roof and a home makeover including new furniture.
"Here's what they're gonna do," he said. "They're gonna come in, they're gonna fix your home, they're gonna fix your roof, they're gonna repaint and insulate your house, they're gonna provide new furniture and appliances, redo your yard, and send in a Home Depot designer to refurnish your home."
With tears in his eyes, Fallon ended the segment by thanking Operation Blessing and Home Depot for the work they are doing. 
Photo courtesy: Getty Image/Matt Winkelmeyer/Staff
Video courtesy: CBN News
---
---