Kayla Koslosky
| ChristianHeadlines.com Editor
| Friday, September 7, 2018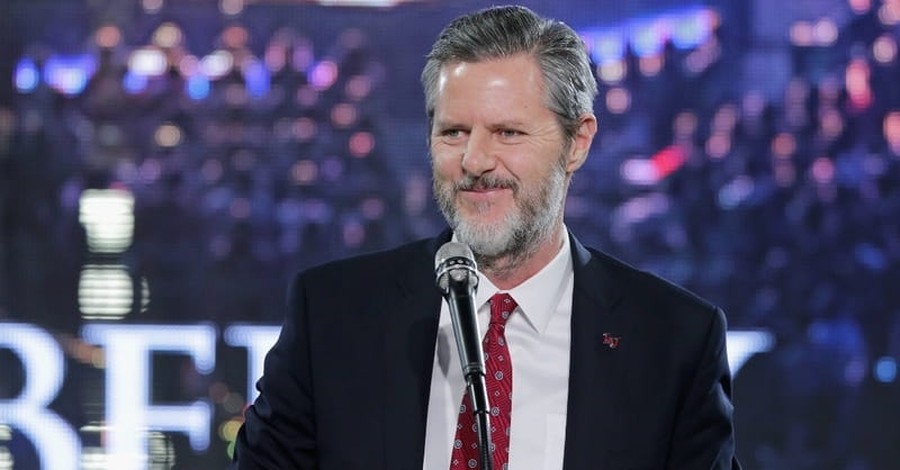 According to USA Today, Jerry Falwell, Jr., the president of Liberty University, told them during a phone interview on Friday that the University is possibly reconsidering its relationship with Nike. 
On Friday we reported that College of the Ozarks terminated their partnership with the massive athletics brand after Nike released the "Just Do it" slogan's 30th anniversary ad campaign. The campaign features free agent NFL quarterback Colin Kaepernick who is known for starting the NFL kneeling demonstrations during the national anthem.
Now, Nike is at risk of losing its partnership with the largest Christian university in the United States, Liberty University. 
Though Liberty University signed a contract with Nike through 2024 last year, the university openly values and supports law enforcement and military which is contradictory to Kaepernick's beliefs. 
Falwell told the outlet, "We're exploring the situation. If Nike really does believe that law enforcement in this country is unfair and biased, I think we will look around."
The university president continued, "If we have a contract, we'll honor it, but we strongly support law enforcement and strongly support our military and veterans who died to protect our freedoms and if the company really believes what Colin Kaepernick believes, it's going to be hard for us to keep doing business with them." 
Falwell then went on to recognize the possibility of Nike running the campaign as a 'publicity stunt' saying, "But if it's just a publicity stunt to bring attention to Nike or whatever, that's different. We understand that. We understand how marketing works. But they're going to have to convince us that they're not proactively attacking law enforcement officers and our military. If that's the reason behind using this ad, we're going to have a hard time staying."
At this time Liberty University is still partnered with Nike and is looking into the company's motives behind the ad campaign. 
Photo courtesy: Getty Images/Chip Somodevilla/Staff
---
---