Amanda Casanova
| ChristianHeadlines.com Contributor
| Tuesday, April 26, 2022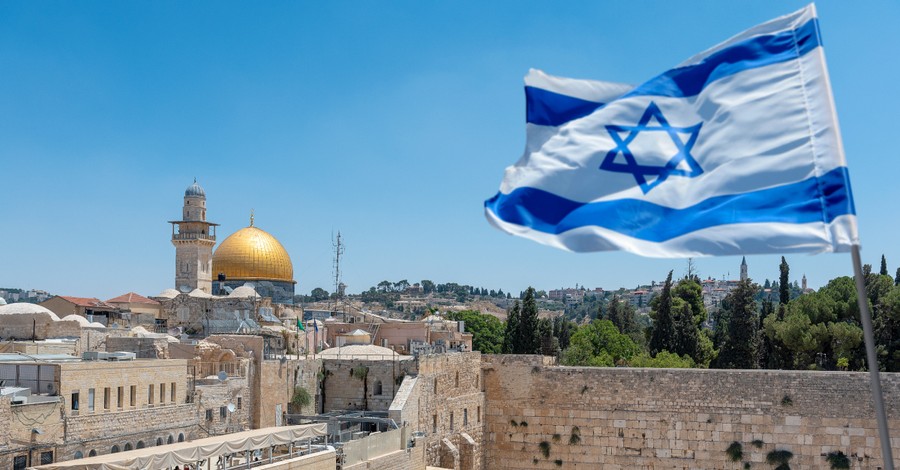 Israel's first ambassador to Bahrain says the Abraham Accords have led to significant and historic peace with Bahrain, the United Arab Emirates, Morocco and Sudan.
Eitan Na'eh, the ambassador to Bahrain, said since the accords were made official in 2020, the agreement has made peace "possible."
"They are a significant – in fact, historic – change to the course of events in the Middle East," Na'eh told CBN News during an exclusive interview in Bahrain's capital. "They are an effort to take a road that has not been taken before. Establish relations with Israel and Arab countries that's proving to the rest of the Arab countries, to the rest of the world, to the rest of the region that it is possible."
According to CBN News, the ambassador's comments come as nearby Iran continues to pose a threat to Israel.
"The threat and the threat perceptions and the threat levels are pretty identical, by those who live in the region, by those who experience the behavior that Iran got infamous for; and the threat, the concern is real. We all know that the mother of problems in the Middle East is Iran. All we have to do is watch the news," Na'eh said.
Israel is also facing ongoing violence and riots as people throw rocks at Israeli police and worshippers at the Western Wall.
"But they are really thrown at the Abraham Accords," said Na'eh. "I ask your viewers to zoom out from just this event and say, look, they are doing it for the second year since the Abraham Accords were signed in order to derail the Abraham Accords."
He says he hopes people will continue to pray for Israel and other areas marked by violence.
"Yes, we need those prayers," he said. "We need those people who can come and visit to see in their own eyes that a new reality is being born. And those among your viewers who have business in the Middle East come and do business with Israel, with Bahrain, with the UAE, bring people together. And still pray for the peace of Jerusalem and the region."
Related:
Congress Launches Bipartisan Caucus to Strengthen Abraham Accords
Abraham Accords 'Could Ultimately End the Arab-Israeli Conflict,' Former Ambassador Says
Israel's President Makes Historic Visit to UAE amid Rising Tensions with Iran

Photo courtesy: ©Getty Images/Nick Brundle Photography
---
Amanda Casanova is a writer living in Dallas, Texas. She has covered news for ChristianHeadlines.com since 2014. She has also contributed to The Houston Chronicle, U.S. News and World Report and IBelieve.com. She blogs at The Migraine Runner.
---
---