Amanda Casanova
| ChristianHeadlines.com Contributor
| Wednesday, April 10, 2019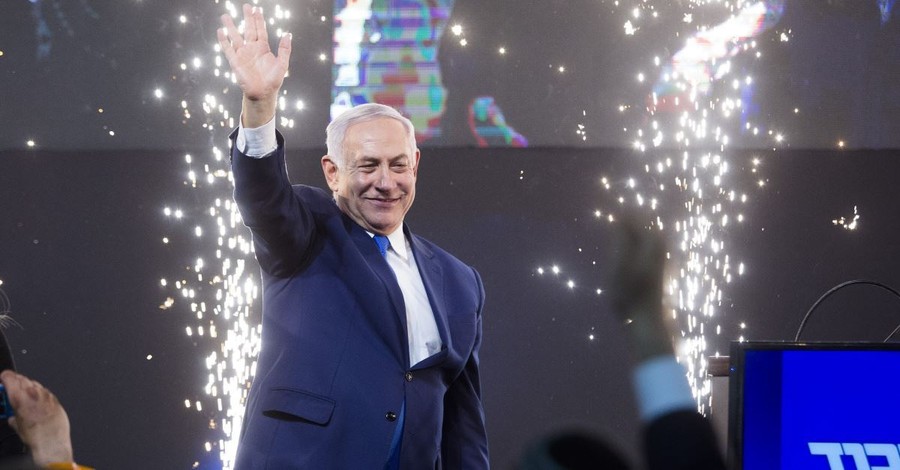 Israeli Prime Minister Benjamin Netanyahu will continue serving as the country's prime minister after winning Tuesday's election.
According to The Jerusalem Post, Netanyahu won about 65 seats out of about 120 seats in Israel's parliament. 
The election marks Netanyahu's fifth term in office, making him the longest-serving prime minister in Israeli history.
"It's a night of tremendous victory," Netanyahu told supporters early Wednesday. "I was very moved that the nation of Israel once again entrusted me for the fifth time, and with an even greater trust.
"I want to make it clear, it will be a right-wing government, but I intend to be the prime minister of all Israeli citizens, right or left, Jews and non-Jews alike," he said.
Supporters of Netanyahu were concerned leading up to the election as the prime minister faced a pending criminal indictment on bribery and fraud charges. A hearing is expected in July and a final indictment could come as soon as six months later.
"This is a clear beginning of Netanyahu's fifth term, but his fifth term might end up being his shortest one", says Reuven Hazan, a political scientist from Jerusalem's Hebrew University. "In another year, we might be in a battle for either leadership of the Likud or another election."
Netanyahu had campaigned in the election against ex-military chief Benny Gantz. He recently announced leading up to election day that he planned to annex parts of the occupied West Bank.
In response, an aide to Palestinian President Mahmoud Abbas said it would look to the international community for help blocking an annexation.
Photo courtesy: Getty Images/Amir Levy/Stringer
---
---