Amanda Casanova
| ChristianHeadlines.com Contributor
| Thursday, January 24, 2019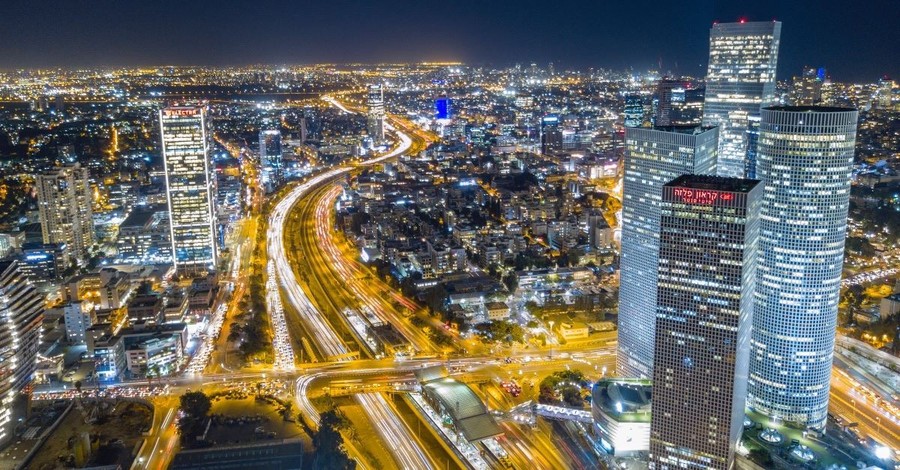 Israel launched the Iron Dome missile system to Tel Aviv on Thursday as conflict rose between Syria and Hamas in Gaza.
Prime Minister Benjamin Netanyahu spoke at an army base in southern Israel Wednesday, saying he was "confident of our ability to defeat the enemy.
"Iran has declared its intention to destroy us with nuclear weapons, weapons we must interdict. But they are also building up forces in our region, a forward base in Lebanon, with the help of Hezbollah, and a southern front, supported by Hamas and Islamic Jihad. Now they want to set up another front, on the Golan, right on our border. We must fight all these things," Netanyahu added.
Most recently, fighting broke out Wednesday when "unknown assailants" opened fire on Israeli soldiers along the Syrian border. No injuries or deaths were reported.
IDF says it is "determined to defend the citizens of the State of Israel."
However, Tuesday, Syria's envoy to the United Nations said Damascus could attack Ben Gurion International Airport outside Tel Aviv if the United Nations did not stop Israeli attacks.
Earlier this week, there were two other border fights with Hamas where one IDF soldier was injured. Israel retaliated by destroying terror targets in the Gaza Strip.
Also this week, the IDF released a video of its Iron Dome defense system intercepting a rocket over a ski resort in the Israeli-occupies area of the Golan Heights.
The IDF said the rocket was fired by Iranian forces in Syria, but the IDF's Iron Dome defense system intercepted the attack.
Israel's Iron Dome system has been in operation since 2011, according to Business Insider.
Photo courtesy: Shai Pal/Unsplash
---
---