Kayla Koslosky
| ChristianHeadlines.com Editor
| Tuesday, May 19, 2020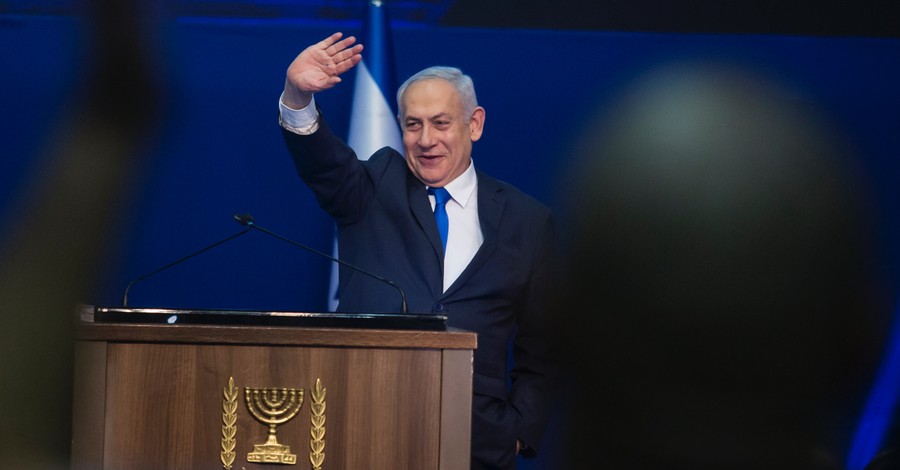 After an unprecedented three elections, Israel's governing body swore in the new government on Sunday.
A swearing-in ceremony took place this weekend in the Knesset – Israel's parliament – marking Benjamin Netanyahu's fifth term as Prime Minister, the Washington Post reports.
In April, Netanyahu and his political rival, Benny Gantz, agreed to an "emergency" unity agreement that would allow the two men to take turns serving as the Prime Minister.
Under the agreement, which the men agreed to form because of the coronavirus pandemic, Netanyahu will serve as Prime Minister until October 2021 when Gantz will take over for the remaining 18 months of the term.
According to CBN News, while Netanyahu serves as Prime Minister, Gantz will be made the "alternate" prime minister and the defense minister.
Also over the weekend, Netanyahu and Gantz announced their government appointments. Politico reports that with an expected 34 ministers and 16 deputies, this new government will be "the most bloated in Israeli history."
During the ceremony, which adhered to social distancing regulations, Netanyahu and Gantz took the opportunity to voice their confidence in their split-power agreement.
"Benny, we worked well together during Operation Protective Edge, me as prime minister, you as chief of staff, and I am sure we will work well together in this new government serving all of Israel's citizens," Netanyahu said. According to the Washington Post, Netanyahu was referring to the 2014 war Israel fought in against Hamas in Gaza when Gantz served as the military chief of staff and Netanyahu as Prime Minister.
Netanyahu, who is the first Israeli leader indicted on criminal charges to formally lead the country, also noted the importance of finally forming a government especially in the face of the coronavirus and an economic downturn because of the pandemic.
"Because of the pandemic, we have decided to set our differences aside and fight together shoulder to shoulder against this massive challenge," he said.
Gantz also asserted that the new government could mark the end of the political crisis in Israel and "usher in a new era of peace and reconciliation" for Israeli citizens.
"The people told us: Stop fighting between you and start working for us," he said.
Photo courtesy: ©Getty Images/Amir Levy/Stringer
---
Kayla Koslosky has been the Editor of ChristianHeadlines.com since 2018. She has B.A. degrees in English and History and previously wrote for and was the managing editor of the Yellow Jacket newspaper. She has also contributed to IBelieve.com and Crosswalk.com.
---
---