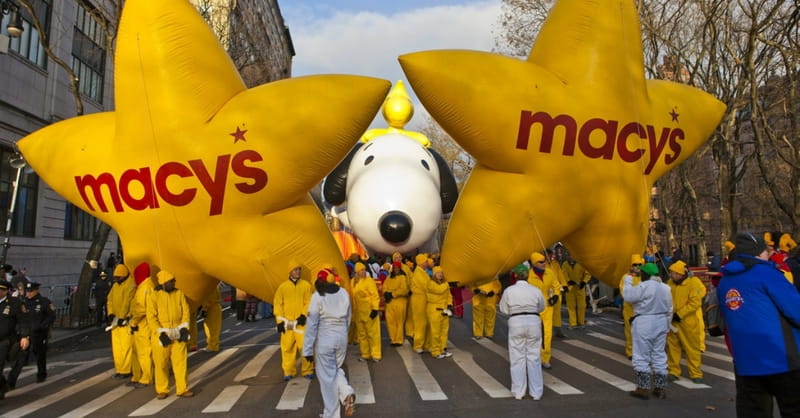 ---
The Islamic State terrorist group is encouraging supporters in the West to kill people at public events and suggested that the Macy's Thanksgiving Day Parade in New York City would be "an excellent target."
The group did not explicitly mention the parade but did include a photo of it in its propaganda magazine, Rumiyah. The photo includes a caption that called the parade an "excellent target."
The article accompanying the photo describes how to plan lone-wolf attacks that will cause major damage and death.
"One's attack may be to harvest a large kill count," the article says. "It may be aimed at disrupting the financial stability of a specific nation. It may simply be aimed at terrorizing the enemies of Allah and depriving them of a peaceful sleep," the article states. "Accordingly, as the objective of the attack varies, the mujahid must choose a method that best suits the operation at hand."
The article, titled "Just Terror Tactics," suggests that jihadists use load-bearing vehicles to kill.
"Observing previous vehicle attacks, it has been shown that smaller vehicles are incapable of granting the level of carnage that is sought. Similarly, off-roaders, SUVs, and four-wheel drive vehicles lack the necessary attributes required for causing a bloodbath."
Photo courtesy: flickr.com
Publication date: November 18, 2016
---
Amanda Casanova is a writer living in Dallas, Texas. She has covered news for ChristianHeadlines.com since 2014. She has also contributed to The Houston Chronicle, U.S. News and World Report and IBelieve.com. She blogs at The Migraine Runner.