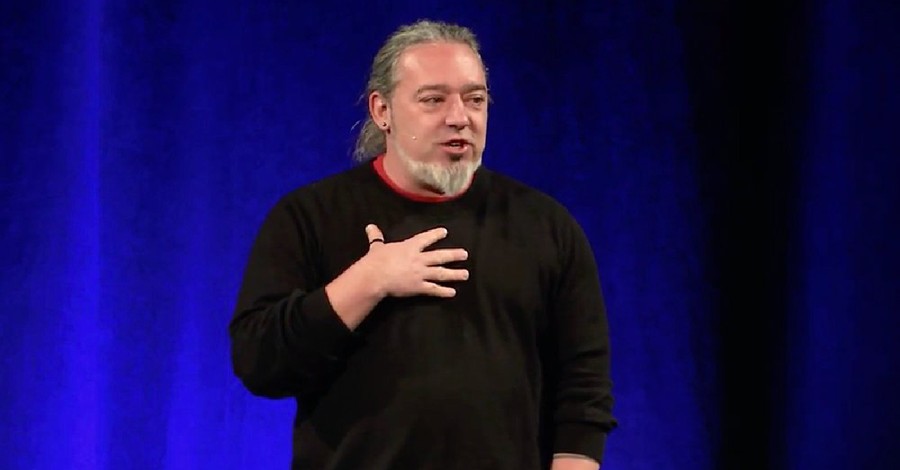 (RNS) — An independent investigation into accusations of spiritual and psychological abuse by popular Enneagram teacher and best-selling author Christopher Heuertz found no evidence of misconduct after those who raised the allegations declined to cooperate with the inquiry.
The third-party investigation was undertaken by the board of Heuertz's organization, Gravity, a spiritual retreat center based in Omaha, Nebraska.
It included interviews with "nearly all" of the past and current employees and interns of Gravity.
According to a statement posted to the Gravity website, "None of them reported being manipulated, abused, subjected to unhealthy crossing of boundaries or grooming behaviors. They said there were no inappropriate jokes or flirtations and that there was no chaos, confusion, self-doubt, tokenism, manipulation, or bullying."
The investigation followed a public post on the platform Medium signed by 33 women and men who wrote that Heuertz "has harmed many people and we cannot remain silent anymore."
The June 10 post described a pattern of spiritual and psychological abuse by Heuertz, a liberal Christian active in social justice causes as well as the contemplative tradition borrowed from Catholicism. But it was not clear if the allegations of misconduct by Heuertz were new.
"The important thing that came about is the specific allegations and the language used in the Medium post were found to be without credibility," said George Mekhail, who chairs the board of directors at Gravity.
However, the investigator, attorney Susan K. Sapp of Cline Williams, acknowledged that she was unable to make contact with any of the 33 men and women who signed the Medium post.
"None of these individuals would agree to meet with Ms. Sapp or provide any corroborating information, under any terms, including promises of confidentiality and anonymity," the board's statement said.
The investigation did conclude that Heuertz engaged in three inappropriate relationships between 2007 and 2012, while he led a previous nonprofit, Word Made Flesh. Those incidents had been previously addressed by the board of Word Made Flesh, from which Heuertz eventually resigned.
In those cases, the investigator found, "There was a crossing of healthy boundaries, but it appears to have been consensual, it did not involve sexual intercourse, and does not appear to have any elements of quid pro quo."
The Medium post led popular social scientist Brené Brown to ask that her foreword and endorsement of Heuertz's latest book, "The Enneagram of Belonging: A Compassionate Journey of Self-Acceptance," be withdrawn.
It also led Zondervan, the Christian media and publishing company, to suspend promotion of two of Heuertz's books and to indefinitely halt a documentary featuring him.
Heuertz and his wife, Phileena, who co-direct the center, took a voluntary sabbatical after the allegations surfaced. It was not clear Tuesday (July 28) when he would return to work. The board has yet to take further action.
READ THIS STORY AT RELIGIONNEWS.COM.
Article originally published by Religion News Service. Used with permission.
Photo courtesy: ©RNS/Lipscomb University
---
---