Kayla Koslosky
| ChristianHeadlines.com Editor
| Tuesday, May 24, 2022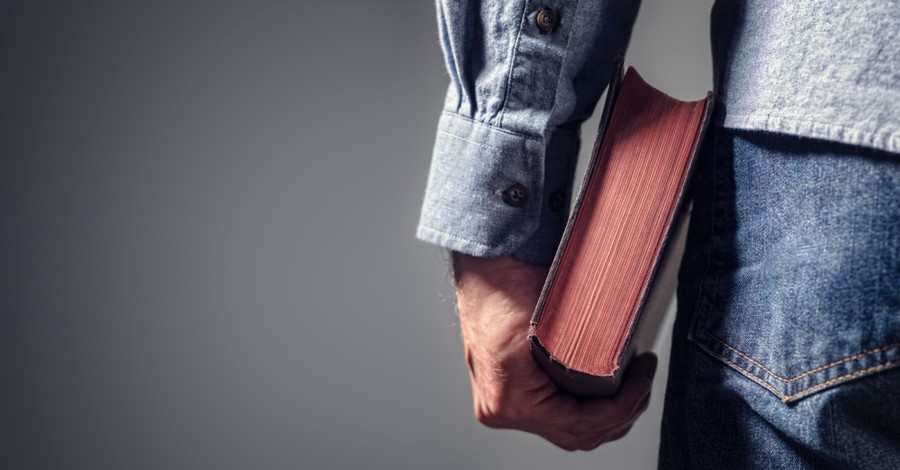 On Sunday, an Indiana pastor stood before his congregation and revealed that he had "committed adultery" by having sex with a 16-year-old congregant more than 20 years ago.
The Reverend John Lowe II, 65, told parishioners at New Life Christian Church & World Outreach in Warsaw, Indiana, that he had been in a sexual relationship with one person 20 years ago that had gone on for "far too long." Lowe also shared that he kept his actions a secret from the church and his family, including his wife of more than 45 years.
"I sinned. I need to say that, and you deserve to hear it," Lowe added as congregants stood to applaud him for revealing his actions.
According to the Washington Post, directly after Lowe confessed, a woman in her 40s walked to the front of the church, grabbed the microphone and shared her side of the story.
"I was just 16 when you took my virginity on your office floor. Do you remember that? I know you do," the woman said to Lowe. She also pointed out that the events in question occurred 27 years ago, not 20 years ago, as Lowe previously said.
The woman, who described herself as a victim, added that she has been living in "a prison of lies and shame" for nearly 30 years. She also shared that for a long time, she believed she was a horrible person and blamed herself for the sexual relationship. She even contemplated taking her own life, the woman told the congregation.
"People knew but were too afraid to come forward," the woman noted, adding that she and others lied to protect Lowe and his family.
"No one ever came to me. No one ever helped me. No one ever got me counseling," she added.
"The lies and manipulation have to stop."
The woman then addressed Lowe directly, saying, "You did things to my teenage body that had never and should have never been done." She added, "the church deserves to know the truth."
In a video of the moment posted to Facebook, a man identified as Lowe's adult son then appears to approach the woman as she stands before the church. It is unclear what, if anything, the man said to her, but the woman can be heard saying into the microphone, "Your dad is not the victim here. A partial truth is not true."
The woman's husband, who was with her on stage, also added that Lowe engaged in a sexual relationship with the then-teenager for nine years.
After the woman left the stage, her husband by her side, congregants began shouting at Lowe, demanding that he admit to having sex with the teenager if he truly did. Other congregants shouted that he "should have gone to prison."
Lowe, who also announced his resignation before the church, confirmed that he had had a sexual relationship with a congregant when she was 16.
"It was wrong," Lowe said. "I can't do anything about that except to tell you that if I could go back and redo it all, I would. I can't, and all I can do is ask you to forgive me," he added.
According to the Washington Post, Lowe then stood between the church stage and the pews as church congregants swarmed around him and a man at the podium began praying for healing over their church body.
"God, I pray for this body that has been wounded, that you begin to heal us, Lord. All sin has consequences," he said.
Following Lowe's confession, the church released a statement explaining that church leaders had only recently been made aware of Lowe's actions.
"This long-held secret first came to light when a woman in the church came forward and disclosed the relationship to various people within the church. When confronted by others in church leadership concerning that report, Pastor Lowe confessed privately that the adultery did, in fact, occur. The woman in question and her family did attend together and addressed the congregation, indicating that improper sexual conduct first occurred when she was 16 years of age and continued into her twenties. She tearfully described living with deep shame and pain over the ensuing years," the statement read.
"In the wake of what has now been revealed, we are hurting and broken for a woman who has lovingly attended and served in the church for many years, as well as for her husband and family," the statement continued.
"It is our deepest prayer and commitment to love, support, encourage and help her through a process of healing in any way in which we are able."
Local ABC News station WANE 15 reports that the Kosciusko County Prosecutor's Office is currently investigating the decades-old incident.
Related:
Russell Moore Calls Actions of SBC Leaders 'Blasphemy' following Release of Sex Abuse Report
Investigative Report Reveals SBC Leaders Responded to Sex Abuse Claims with 'Resistance, Stonewalling, and Outright Hostility'
Photo courtesy: ©Getty Images/Brian A. Jackson
---
Kayla Koslosky has been the Editor of ChristianHeadlines.com since 2018. She has B.A. degrees in English and History and previously wrote for and was the managing editor of the Yellow Jacket newspaper. She has also contributed to IBelieve.com and Crosswalk.com.
---
---