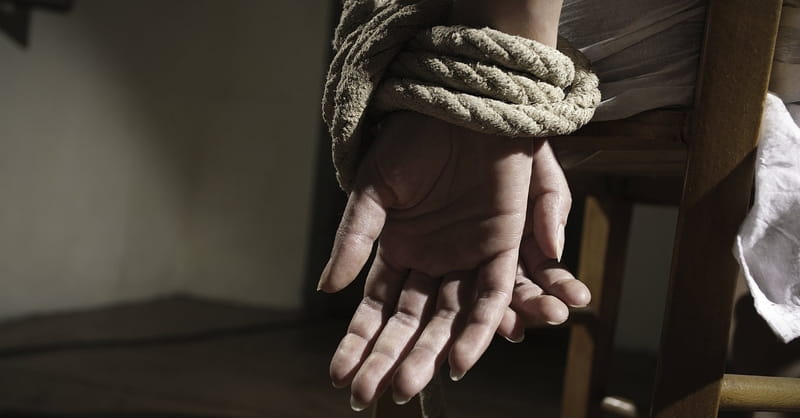 ---
The number of human trafficking victims in the U.S. who reached out for help has reportedly gone up this past year, according to worlmag.com.
More than 1,600 human trafficking victims sought help in 2015--a 24 percent increase over 2014, according to an annual report released by Polaris, an organization that provides resources and a hotline to call to help human trafficking victims.
"From the domestic servant forced to work for little pay who required emergency shelter to the young girl made to sell sex online against her will who texted us for crisis support, survivors of human trafficking are reaching out to the national hotline more than ever," said Polaris CEO Bradley Myles.
Polaris' report helps to quantify the extent of human trafficking in the U.S.--something that is often difficult to measure due to the internet often making victims invisible, except to those who traffic them.
Greater awareness of human trafficking has led to increased measures to help victims.
Thirty states now require certain businesses such as strip clubs, motels, and truck stops to display National Human trafficking hotline numbers in prominent places.
Former human trafficking victim Theresa Fores also came up with the idea of printing a message to human trafficking victims and the hotline number on soap wrappers in motels and strip clubs. The wrappers read: "Are you being forced to do anything you do not want to do?"
Human trafficking is still an issue of which the public needs to be made more aware, say experts.
"Human trafficking feels overwhelming to people, but the level of concern among people is not equal," Amy Farrell, author of the Northeastern University study explained. "On the whole, they think it's a terrible thing, but they don't know how to fix it and think it should be someone else's problem."
Publication date: February 8, 2016
Veronica Neffinger wrote her first poem at age seven and went on to study English in college, focusing on 18th century literature. When she is not listening to baseball games, enjoying the outdoors, or reading, she can be found mostly in Richmond, VA writing primarily about nature, nostalgia, faith, family, and Jane Austen.