Amanda Casanova
| ChristianHeadlines.com Contributor
| Thursday, May 2, 2019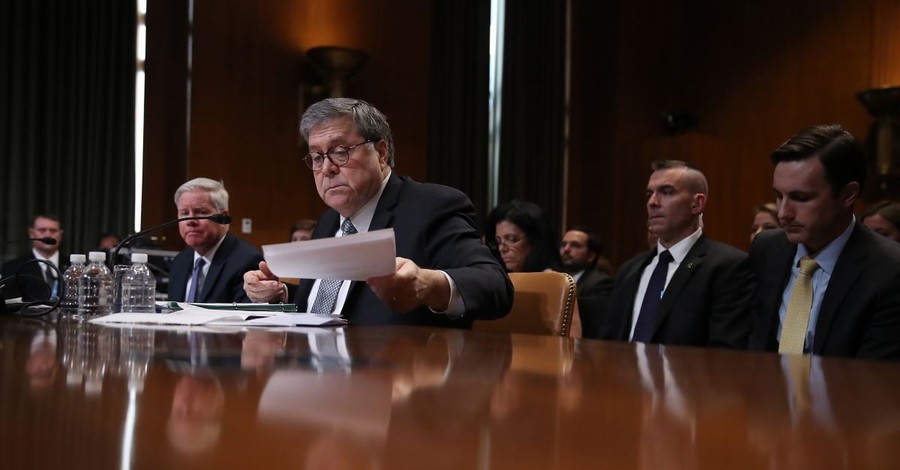 Attorney General William Barr will not testify at a hearing next week, according to Fox News.
The House Judiciary Committee is vowing a contempt citation against Barr if he does not testify.
"He can run, but he can't hide," said Democratic Caucus chairman Hakeem Jeffries.
Barr is facing criticism after he released a redacted copy of the Robert Mueller report on the investigation of a President Donald Trump and Russian conspiracy. Barr received the report on March 22, but didn't release the entire report until April 18.
U.S. Rep. Jerrold Nadler, the House Judiciary Committee chairman, wants committee members to question Barr's handling of the report. The Department of Justice, however, has said Congress will handle questioning.
The Department of Justice also denied the House Democrats' request for the unredacted copy of the Mueller report.
"(Barr) is trying to blackmail the committee into not following the most effective means of eliciting the information we need," Nadler said. "He is terrified of having to face a skilled attorney."
DOJ spokesperson Kerri Kupec called Nadler's demands for questioning Barr "inappropriate." She said Barr released a report with "minimal redactions" and initially had "volunteered" to testify before Nadler insisted that staff question him.
"The Attorney General remains happy to engage directly with Members on their questions regarding the report and looks forward to continue working with the Committee on their oversight requests," Kupec said.
Republican House Judiciary Committee member Doug Collins said it was a "shame" Barr would not testify.
"By rejecting the chance to question Attorney General Barr or read the materials he's provided, Democrats are trying to prolong an investigation the special counsel completed," Collins said. "Ultimately, though, they're ignoring the will of the majority of Americans who want Congress to move on and secure our border and continue to strengthen our economy."
Democrats Elizabeth Warren and Kamala Harris have both called for Barr's resignation after he testified this week in front of the Senate.
Photo courtesy: Getty Images/Mark Wilson/Staff
---
---