Amanda Casanova
| ChristianHeadlines.com Contributor
| Updated: May 09, 2019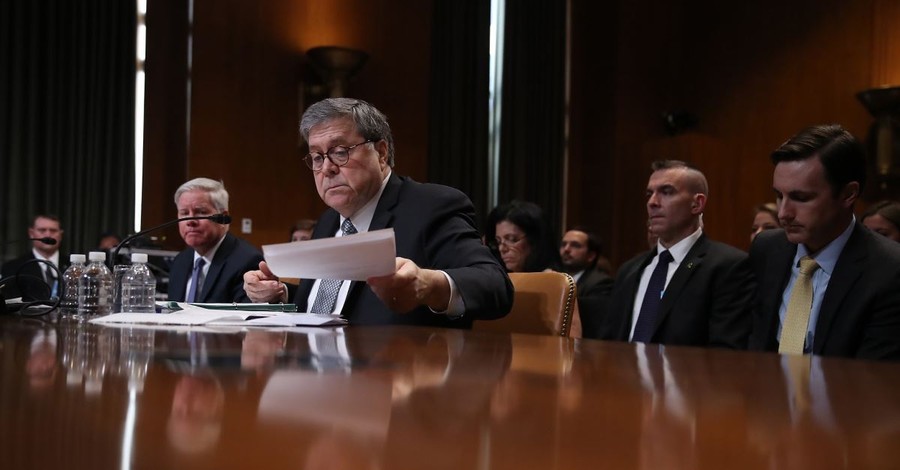 The House Judiciary Committee voted Wednesday to hold Attorney General William Barr in contempt of Congress.
Previously, the committee had threatened to hold Barr in contempt if he did not release an unredacted copy of the report on possible collusion between Russia and the U.S. during the 2016 election.
Barr is facing a contempt citation after refusing to release special counsel Robert Mueller's full report by Monday. Barr has offered a less redacted version but has also said he cannot release the full report.
"As we have repeatedly explained, the attorney general could not comply with your subpoena in its current form without violating the law, court rules and court orders, and without threatening the independence of the Department of Justice's prosecutorial functions," Assistant Attorney General Stephen Boyd wrote in a letter.
"Accordingly, this is to advise you that the president has asserted executive privilege over the entirety of the subpoenaed materials."
The judiciary committee voted 24-16 along party lines to refer a contempt citation to the full House for a vote. According to the BBC, no date has been set for that vote.
"The Attorney General's failure to comply with our subpoena, after extensive accommodation efforts, leaves us no choice but to initiate contempt proceedings in order to enforce the subpoena and access the full, unredacted report," House Judiciary Committee Chair Jerry Nadler (D-NY) said in a statement Monday.
House Speaker Nancy Pelosi said she supported the contempt citation and that impeaching Barr was "not off the table."
According to Vox.com, if the full House passes the contempt citation for Barr, Barr will officially be held in contempt and the citation will go to the U.S. Attorney's Office for the District of Columbia. The Department of Justice could say they do not plan on prosecuting Barr. In that case, Democrats could still try to pass a separate resolution to approve going to court with Barr.
Related:
House Judiciary Committee Vows to Hold AG William Barr in Contempt if He Does Not Testify at Mueller Hearings
Trump Was Not Involved in Russian Interference, Mueller Report Says
Mueller Report Undercuts Trump's Argument that He Didn't Obstruct, Democrats Say
Attorney General Releases Summary of the Mueller Report: 3 Biblical Responses
Photo courtesy: Getty Images/Mark Wilson/Staff
---
---