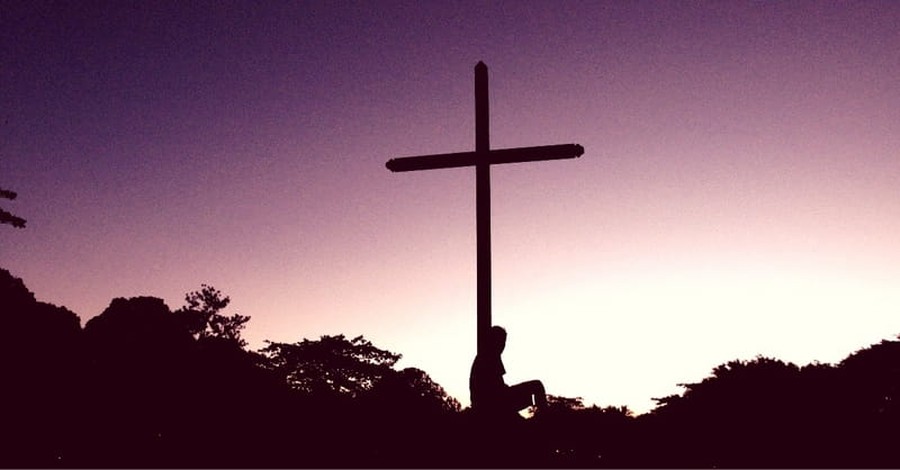 NEW DELHI, September 17, 2018 (Morning Star News) – Under the influence of Hindu extremists, police and media campaigns against Christians in Uttar Pradesh state, India has mushroomed since one such attack sent a pastor into hiding last month, sources said.
 
After false media reports of large-scale, fraudulent conversions of Hindus by pastor Durga Prasad Yadav in Jaunpur District went viral in July, followed by false police charges, there have been multiple area reports of disrupted worship meetings, pastors and evangelists arrested and Christian leaders fleeing their homes to avoid arrest, sources said.
 
Pastor Yadav is a resident of Bhulandih village. On Sunday (Sept. 16), Jaunpur Police blocked all roads to Bhulandih village, keeping worshippers from Bhulandih Church, sources said.
 
"They have stopped believers and asked them to go back home," a source said. "Hindu extremist groups are shouting anti-Christian slogans around the churches in many places in Jaunpur. They are threatening believers with severe consequences and asking every believer as to how much money he has been given to convert."
 
Christians have been targeted in at least five cases, four of them Jaunpur and one in Pratapgarh District, 58 miles away. Four of the cases erupted on Thursday (Sept. 13).
 
At least 12 pastors have gone into hiding since then, a source unnamed for security reasons told Morning Star News. Pastor Yadav also remains in hiding, but attendance at his church's worship services has nearly doubled since Hindu extremists began targeting him and others using state and media machinery, sources said.
 
Those detained by police told Morning Star News that police are bombarding them with questions, asking them where they got money to carry out conversion activities and ordering them to list all pastors and other church leaders in the area, the sources said.
 
"Picking up pastors and Christian leaders after midnight, keeping them in police custody for 24 hours, is a technique to mentally harass them and to instill fear in them," a source told Morning Star News.
 
A police officer at the Chandwak police station has been suspended and an investigation begun against him because he failed to act against area Christians sooner, according to local newspaper reports.
 
Sept. 11 Attack
On Tuesday evening (Sept. 11), police detained seven co-workers of Pastor Rajender Chauhan. Police released three of them late that night, while four were arrested and held until they secured bail on Friday (Sept. 14): Ratnesh Kumar, Jiyalal, Rajendra Vishwakarma and Manoj Chauhan.
 
In its coverage of the arrests, Hindi-language newspaper Dainik Jagran alleged a massive conspiracy of fraudulent conversion in the area, citing police sources who allegedly informed the newspaper that many "influential people" from Mumbai, Delhi and Kolkata had called to secure the release of the arrested Christians.
 
"Procuring bail had become a challenge – there was huge pressure on the Sub-Divisional Magistrate [SDM] by a Hindu mob of about 250 people, shouting slogans of 'Stop conversions' inside the Civil Court," an eyewitness who presented bail papers for the four pastors told Morning Star News. "The media present in the SDM office told the SDM not to sign on the bail orders of the four pastors claiming the allegations to be true against them. And after the SDM signed, they started to shout slogans louder and protested the decision of bail."
 
Pastor Rajender Chauhan, who is among those in hiding, has faced constant harassment and opposition for many years. Police detained him in 2003 and in 2007 filed a First Information Report (FIR) against him that left him in jail for four days before he was released on bail. The court case against him is still pending.
 
"Pastor Chauhan has the second largest congregation in the Jaunpur District, with 5,000 members attending worship service every Sunday, and thus he is being targeted," said the source on condition of anonymity.
 
Sept. 13 Attacks
Local police on Thursday (Sept. 13) raided the home of Pastor Gulab Chand in Jaunpur District at 1 a.m. He was arrested on trumped-up charges of fraudulent conversion activities, sources said.
 
His church, Bharpoor Jeevan (Abundant Life), has close to 600 members.
 
The next to be targeted was pastor Ravindra Maurya of Karmahi village in Dharmapur block, Jaunpur District. He was observing a fasting prayer event that night when a mob of Hindu extremists attacked his congregation. The congregation, mostly women, faced the assailants and boldly spoke of their faith in Jesus Christ.
 
The attackers warned the congregation of severe consequences if they continued worshipping and left. Pastor Maurya is serving with Jeevan Marg (Life Way) Charitable Trust.
 
On the same day in Englisia village in Madiyahu, Jaunpur District, the younger brother of the village chief severely beat Christian leader Ram Milan Gaud, sources said. The attacker warned Gaud against leading worship services in his house church and ordered him to halt them permanently or face consequences, the sources said.
 
Also on Thursday (Sept. 13) in nearby Pratapgarh District, Pastor Ram Milan along with two pastors visiting him from Mumbai were arrested after police raided his home alleging his involvement in fraudulent conversion activities, sources said.
 
Pastor Milan, from Aaspur village under the Devsara police station in Pratapgarh, was released along with the others around midnight. The sources said the two Mumbai pastors were ordered to leave the state immediately.
 
"They travelled all night to reach the airport and took the early morning flight to Mumbai," a source said.
 
The incidents followed the media reports of alleged conversions by Pastor Yadav, whose home village of Bhulandih falls under Chandwak police station. Subsequently, police picked up Pastor Yadav's brother, Jai Prakash, for questioning on July 23. A group of Hindu extremists approached the court in early August demanding an investigation, and a case was registered against the pastors and 271 people.
 
In spite of police initially clearing the Christians of any wrongdoing, the court on Sept. 5 directed officers to investigate anew and file charges. Police later registered a case against Pastor Yadav, 45; Kirit Rai, 50; Jitandra Ram, 40; 250 unidentified Christians, 10 unidentified newly assigned pastors and eight unidentified Christian girls.
 
The Indian Penal Code sections under which they were charged on Sept. 5 were causing hurt by means of poison, etc. (Section 328), cheating (420), imputations and assertions prejudicial to national integration (153-B), defiling a place of worship (295), outraging religious feelings (295-A), criminal conspiracy (120-B) and inducing persons to believe that they will be rendered an object of Divine displeasure (508), under FIR No. 0194.
 
Charges of forcible conversion are invoked every month in India with the clear intention of intimidating Christians into silence, according to Alliance Defending Freedom (ADF), which undertakes legal advocacy for religious freedom.
 
"In many places, the intimidation is working," ADF notes in its campaign celebrating the 70th anniversary of the U.N. Universal Declaration of Human Rights. "It is a sad irony that all this persecution is happening in a country with a rich tradition and legal framework supportive of freedom of conscience and the right to practice, profess, and promote the religion of one's choice."
 
Article 18 of the U.N. declaration asserts that believers have the freedom to practice their faith "in teaching, practice, worship and observance," ADF notes in its campaign to obtain signatures supporting the Geneva Statement on Human Rights at www.ImHumanRight.org.
 
Why Now?
The clampdown on Christian leaders and churches in the area coincided with Uttar Pradesh Chief Minister Yogi Adityanath's visit to the district on Thursday (Sept.13).
 
Adityanath, who has openly indulged in hate-speech against minorities, has made his disdain of Christians plain, calling Mother Teresa "a Christian conspiracy to Christianize India." The state government does not acknowledge the presence of Christians in the area, sources said.
 
"There is not even a single church building in the Jaunpur and nearby areas, and not a single Christian family, according to government records," the source said.
 
There are at least 10 mega-churches in Jaunpur District, with about 25,000 people attending worship services, sources said.
 
The district has a total of 3,313 villages and five towns, and a population of 5 million, according to government records.
 
The state's influence on Indian politics is paramount, as it sends the largest number of Members of Parliament in the country.
 
"Politically, Purvanchal [the region of eastern Uttar Pradesh and western Bihar state] is a very important field for politics," a source said. "Influential political cream comes from Purvanchal."
 
The source told Morning Star News that authorities have given permission to the administration to "adopt whatever technique they want to, [in order] to stop conversion activity in the area.'
 
The hostile tone of the National Democratic Alliance government, led by the Hindu nationalist Bharatiya Janata Party, against non-Hindus, has emboldened Hindu extremists in several parts of the country to attack Christians since Prime Minister Narendra Modi took power in May 2014, religious rights advocates say.
 
India ranked 11th on Christian support organization Open Doors' 2018 World Watch List of countries where Christians experience the most persecution.
---
If you would like to help persecuted Christians, visit http://morningstarnews.org/resources/aid-agencies/ for a list of organizations that can orient you on how to get involved.  
 
If you or your organization would like to help enable Morning Star News to continue raising awareness of persecuted Christians worldwide with original-content reporting, please consider collaborating at https://morningstarnews.org/donate/?   
Article originally published by Morning Star News. Used with permission.

Photo courtesy: Unsplash/Jussara Romao

 

 

 
---
---