Amanda Casanova
| ChristianHeadlines.com Contributor
| Monday, August 26, 2019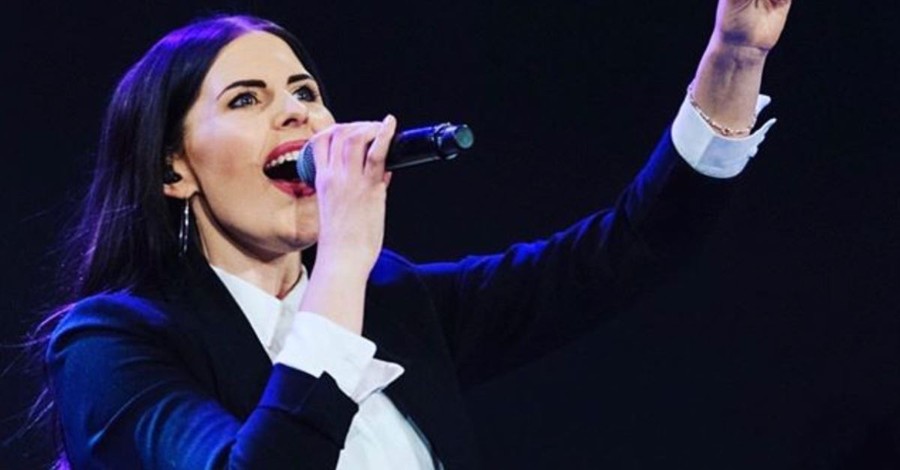 Hillsong worship leader Chelsea Taylor is conscious and recovering from a brain aneurysm.
Cass Langton, Hillsong's creative team director, posted an update about the singer on Instagram, writing that Taylor's doctors are hoping to remove the draining tubes in a few days. She said doctors thought it was "really good news and we're confident."
"Her results are incredible!" Langton wrote in her post. "They revealed minimal vasospasms that were attended to and the doctors are confident there won't be any more."
Last Sunday, Taylor was rushed to the hospital after she said she didn't fell well at the 8 a.m. worship service at the Hillsong Hills campus in Sydney. She led the opening worship but texted another team member that she was sick. When she continued to feel worse, she was taken to the hospital and underwent a nine-hour brain surgery.
Shortly after the surgery, Langton wrote on social media, asking for prayers for Taylor.
"We are believing for no more bleeds complete healing and miracles in Jesus name - we are not out of the woods by any means - tonight she is in ICU but we believe in Jesus, his resurrection power and hope to appear," she said.
Langton also shared from Taylor's mom in a post after the surgery, saying "(Chelsea) told me she thought she thought she had died and as I spoke the Word over her she smiled and nodded! THIS IS A MIRACLE. Our God is wonderful."
In her latest post, Langton said that Taylor told a Hillsong pastoral team member that she would "see you Sunday" when the team member visited.
"Not sure it will be that quick but she's very keen to be leaving the hospital and getting back into life, particularly work," Langton said, thanking those for "storming heaven and declaring the Kingdom authority we yearn to see unleashed on the earth."
"It's working!" she added.
Photo courtesy: Matty Crocker/Instagram
---
---