Kayla Koslosky
| ChristianHeadlines.com Editor
| Friday, August 31, 2018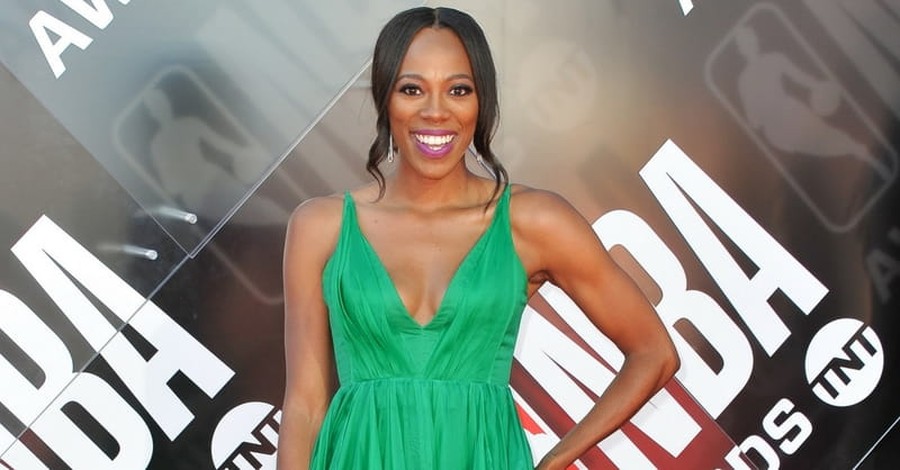 HBO star Yvonne Orji, from the hit series "Insecure," recently opened up about how the Holy Spirit saved her when she was in the pit of her depression. 
Orji hosts a podcast called Jesus & Jollof with Luvvie Ajayi, and on the week four episode, "From Bottom to Breakthrough" she opens up about her difficult journey to make it in the entertainment industry. 
After being promised a hosting job for a daily TV show on an unnamed network, Orji was asked to suggest names for other shows the network needed hosts for. She gave the network a list of people she "thought would do a good job."
 What happened next was what Orji said led to her depression. "I find out through the grapevine that one of the people I suggested, they made a better, bigger offer to that person and came back and told me that they only had groundnut and banana for me for pay," the actress said.
She continued, "I was literally looking depression in the face. I could have let it take me out, but it was just like, 'God I've done everything as right as I could.' I'm even helping other people live out their dreams when I don't even have my dream yet."
During this time Orji said she didn't even have enough money for gas so that she could go to church. Orji prayed to God saying, "God if you want me to volunteer at the church I need gas money.' And there was sometimes where I only had enough money to get to church or to get to the Bible study," Orji explained. "I was like, 'God somebody is going to have to bless me with money to get back.'"
God answered her prayers. 
She said, "each time, somebody on Facebook would be like, 'hey God put it on my heart to give you $200 in your Paypal.'"
At this time Orji was still struggling with her depression and struggling to make it in the entertainment industry. In October 2014, she hit rock bottom, which ultimately led her find her way out of the depression that had been consuming her. 
Orji spoke on her experience attending the NBCUniversal Short Film Festival in 2014, saying, "I'm seeing people excelling in their craft, young people, I leave there, I'm happy for them, I leave there, my knees buckle. I didn't even know my knees could buckle. I was walking with my best friend Heidi, I just fell… it all came out."
She continued, "Three years ago, I didn't even want this job and now I can't shake it. And I was so mad at God because he gave me this thing, I done seen too much. I done tasted and seen that the land is good and I couldn't shake it."
She noted, that she was mad at God, life, and everything around her.
The next morning the holy spirit laid a message on her heart with Psalm 31:14-15 which says, "I will yet trust you because my times are in your hands."
From then on the star said she found renewed motivation and was convicted by the Holy Spirit. Orji went on to work on her First Gen web series and soon got a call from HBO offering her the role of Molly in the now hit show "Insecure."
Last year the actress told People Magazine "Before any of the fame happened, I sat down with myself and with God and thought, when I make it, how do you want me to represent you while I'm here?" She said, "It was like, OK, I know why I'm here. It's to make you proud."
Photo courtesy: Getty Images/Allen Berezovsky/Stringer
---
---