Kayla Koslosky
| ChristianHeadlines.com Editor
| Friday, August 26, 2022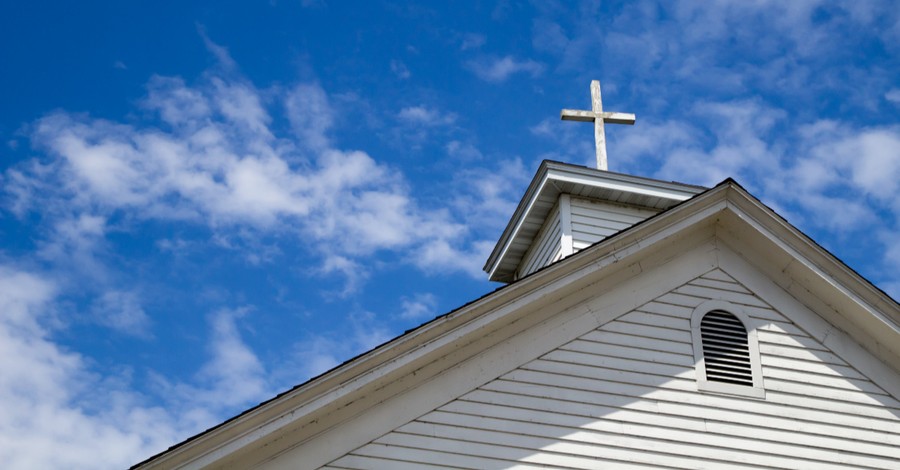 A cohort of large former United Methodist churches has announced the foundation of a group that churches disaffiliating from the UMC can join.
According to Baptist News Global, the new group, the Foundry Network, aims to provide disaffiliating churches with support and accountability without denominational restrictions.
The network will serve as an alternative option for churches leaving the UMC that also do not want to join the Global Methodist Church, a new conservative Methodist denomination
The Foundry Network will launch in September, Eric Huffman, The Story Church in Houston's pastor, said in a Facebook post.
According to Huffman, the Foundry's purpose is to seek "to forge a network of like-minded pastors and churches who are aligned theologically and work together to reawaken the movement for Jesus in our communities."
The network's founding churches include The Story Church, Christ Church (Fairview Heights, Illinois), Mt. Bethel Church (Marietta, Georgia), The Orchard Church (Tupelo, Mississippi), Granger Community Church (Granger, Indiana) and Asbury Church (Huntsville, Alabama).
In an interview on the Changing Churches podcast with Christ United Methodist Church's senior pastor Rob Couch, The Orchard Church pastor Bryan Collier shared that his church considered joining another Wesleyan or Methodist denomination before forming The Foundry Network but "didn't think it was a good idea to get remarried so quickly after getting divorced."
Collier went on to note that The Orchard Church had been courted by the GMC but decided to refrain from immediately joining a denomination.
"We had calls from the Church of the Nazarene, the Anglican Church in North America, the Free Methodist Church, the Wesleyan Church — the Global Methodist Church wasn't thought of then," he said. "We declared a moratorium on that decision for a year. And now we are five years into that moratorium. We had to make that decision again since the Global Methodist Church launched in May, but it was pretty easy to make that decision."
Collier noted that while his church agrees with the GMC's beliefs that same-sex marriage and the affirmation of LGBT clergy are incompatible with Christianity, it wanted to maintain the freedoms it has without a denomination affiliation.
"Denominations typically are just not nimble. They cannot make decisions in a quick way," he said.
"When you're in a network, you can be very kingdom focused. A network does not have employees, it doesn't manage funds, it doesn't require a lot of attention. It's more about connection and kingdom resourcing. If we want to plant a church, we don't have to have multiple meetings, we don't have to ask for funding, we just do it."
Collier also argued that having a denominational label is no longer necessary.
"We're in a post-denominational age. Young people [are] not going to make a decision on joining a church based on the label on a sign. Our mission for Jesus is better served by some nimble kinds of networks that are in sharp contrast to denominations as we know them today."
Related:
Conservative Methodists Launch Global Methodist Church Denomination

Photo courtesy: ©Getty Images/Ehrlif
---
Kayla Koslosky has been the Editor of ChristianHeadlines.com since 2018. She has B.A. degrees in English and History and previously wrote for and was the managing editor of the Yellow Jacket newspaper. She has also contributed to IBelieve.com and Crosswalk.com.
---
---