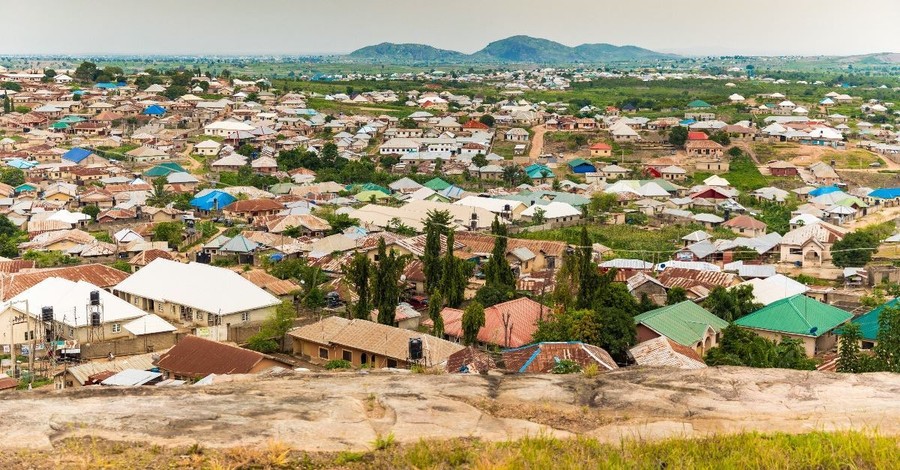 JAGINDI, Nigeria, January 29, 2019 (Morning Star News) – Christians in a village in Kaduna state, in north-central Nigeria, don't understand why Muslim Fulani herdsmen shot a 70-year-old Christians and wounded two others there last month. 
They do know the herdsmen's cattle destroyed several of their crops last year, that since the attack many Christians have fled, and that many of those who have stayed are afraid to go to church meetings.
Christians in Ginden Dutse village, near Jagindi in Jema'a County, reported the destruction of their crops by the Muslim Fulani's cattle, but they have not retaliated in any way, they said.
"We cannot fight back, because we as Christians are law-abiding citizens of this country," Abel Bako, 48, secretary of the Evangelical Church Winning All (ECWA), Gindin Dutse, told Morning Star News. "However, it is the responsibility of the Nigerian government to protect us from terror activities of herdsmen."
The herdsmen attacked at 11 p.m. on Dec. 4, according to the ECWA church's pastor, the Rev. Williams Yakubu. John Karik of St. John's Catholic Church was shot dead inside his house as he was sleeping, Pastor Yakubu said. Karik's son, 43-year-old Anthony John, also a member of St. John's, was shot and wounded in the same house.
A 16-year-old member of the ECWA church, Gideon Philip, was shot and wounded as he fled from his house, which is near the Karik home, the church leaders said.
"The sad thing is that it is only Christian communities that have come under these herdsmen attacks," church secretary Bako said. "It clearly shows that there is a deliberate effort to cleanse Christians from this part of the country."
Pastor Yakubu said the attack has reduced involvement in daily church programs.
"Some of our church members have fled the village, and those who have stayed back in spite of the dangers are scared to attend church programs out of the fear that the herdsmen might return to attack while we are inside our churches," he said.
Average attendance at Sunday worship services has dropped from 300 to 120 people since the attack, he said.
"Apart from this, we have been forced to stop holding our church's weekly activities of Bible study, those of other fellowship groups like choir, Boys and Girls Brigades and women and men's fellowships," Pastor Yakubu said.
Bako, 48, said the attack was the first on the village, though the herdsmen have often attacked surrounding Christian communities.
"The attack on our Christian community of Gindin Dutse is the first, but our farms have on several occasions been destroyed by the herdsmen," he said. "These Fulani would take their cows to our farms and destroy our crops. Sadly, in spite of reporting such cases to the police and government officials, nothing has been done to curtail these invasions on our communities."
Esther Ibrahim, 55, a women's leader at the Gindin Dutse ECWA church, told Morning Star News that herdsmen have grazed their cattle on her farm several times, destroying crops. She planted beans in the middle of last year.
"Towards the end of the year when the beans were ready for harvest, the herdsmen took their cattle to the farm and destroyed all the beans," she said. "I could not harvest anything on that farm. This to me, is genocide. What they want is to kill us either through using their guns, or if we survive such attacks, starve us to death."
When Morning Star News visited the house of the slain Karik, it was deserted as surviving family members had fled the village.
Christians make up 51.3 percent of Nigeria's population, while Muslims living primarily in the north and middle belt account for 45 percent.
Nigeria ranked 12th on Open Doors' 2019 World Watch List of countries where Christians suffer the most persecution.
If you would like to help persecuted Christians, visit http://morningstarnews.org/resources/aid-agencies/ for a list of organizations that can orient you on how to get involved. 
If you or your organization would like to help enable Morning Star News to continue raising awareness of persecuted Christians worldwide with original-content reporting, please consider collaborating at https://morningstarnews.org/donate/?
Article originally published by Morning Star News. Used with permission.
Photo courtesy: Ovinuchi Ejiohuo/Unsplash
---
---