Kayla Koslosky
| ChristianHeadlines.com Editor
| Thursday, December 27, 2018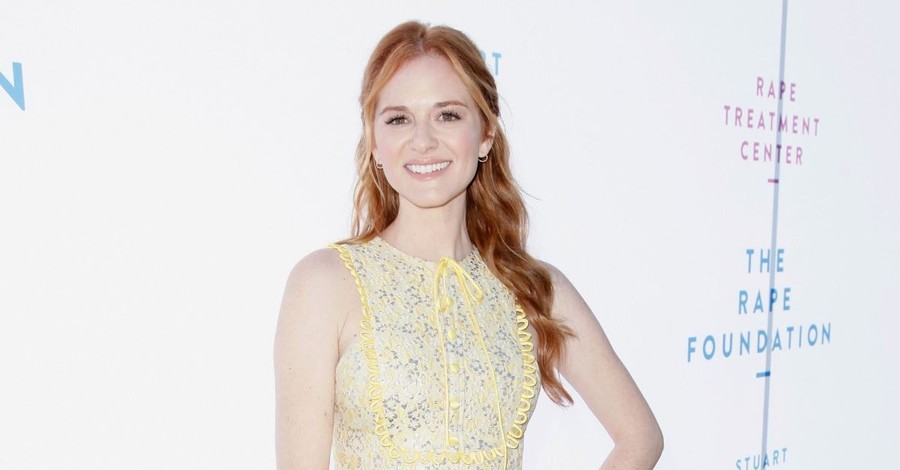 Grey's Anatomy and Indivisible star Sarah Drew delivered the news of a lifetime last week when she told one California family that the adoption of their two daughters would be paid in full.
After Lindsay and Major Colin Culkin were married, the two began to discuss growing their family. As a military family, the pair decided that perhaps they would like to adopt before having biological kids. While stationed in China for a two-year stint, the two began the process of adopting their first kid. 
According to PureFlix.com, the couple was quickly approved to adopt two little girls. The Culkin's were given three days to decide whether they would adopt the kids or not, but they didn't need three days to decide, they knew straight away that the kids were for them. 
According to a PureFlix video interview with the couple, they had only prepared the finances for one adoption – which can cost more than $30,000.
Major Culkin said, "We really had not done the financial planning for adopting two children and then we saw these two girls and our hearts just went out to them."
The couple knew the cost of adopting both girls would be significant, but they knew this was what they needed to do.
To help them pay for the adoption fees, the family turned to an organization called Adopt Together. Adopt Together would help the family raise funds through crowdfunding. When PureFlix heard about the family's story, however, they decided to step in and help. The Christian streaming service sent Christian actress Sarah Drew out to visit the family, and with her came great news. Drew told the couple that PureFlix wanted to cover any remaining adoption fees the family had. 
With tears in her eyes and a shocked expression on his face, the couple thanked Drew and PureFlix for their generosity.
This summer the Culkin's were able to welcome their twin daughter's home. 
Photo courtesy: Getty Images/Tibrina Hobson/Stringer
Video courtesy: PureFlix
---
---