Kayla Koslosky
| ChristianHeadlines.com Editor
| Wednesday, February 6, 2019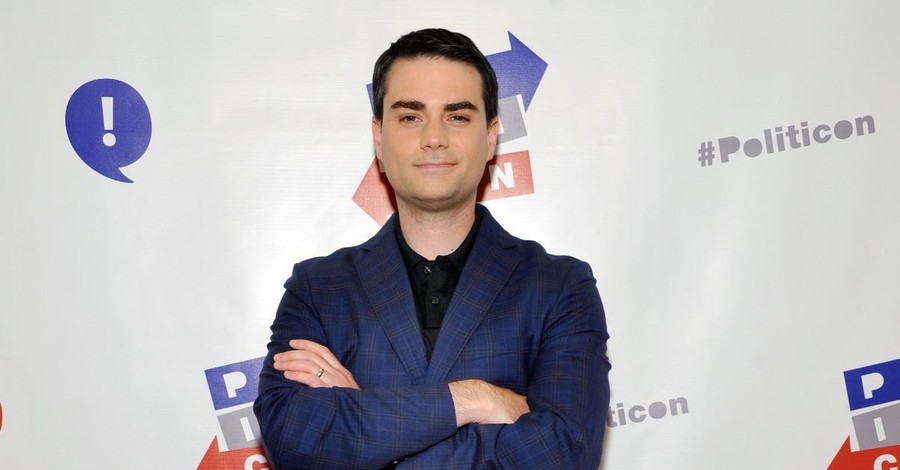 Grand Canyon University re-invited Ben Shapiro on Tuesday to speak on their campus.
Earlier this week, the Christian college was under fire after news broke that they disinvited conservative speaker Ben Shapiro from speaking at the school.
As Christian Headlines previously reported, the school issued a statement noting that they believed that Ben Shapiro was too divisive to speak on their campus. The statement read, "We believe in many of the things that Ben Shapiro speaks about and stands for, including his support for ideals that grow out of traditional Judeo-Christian values and his belief in a free market economy. Our decision to cancel Shapiro's speaking engagement is not a reflection of his ideologies or the values he represents, but rather a desire to focus on opportunities that bring people together."
On Tuesday, however, the college rescinded their decision to cancel his appearance. In a new statement by the Arizona-based Christian school shared that the invitation was initially rescinded because the national chapter of the student organization planning the speaking engagement, preemptively announced Shapiro's appearance. According to the statement, the GCU chapter of Young America's Foundation worked closely with their national chapter to secure Shapiro for a speaking gig at their school. The students submitted a proposal to the school, and before the school approved Shapiro's appearance, the YAF national chapter announced that it was happening.
After failing to come to an agreement with YAF's national chapter about how GCU's protocol with outside speakers work, the college shared that they chose to cancel the event.
Now, the college says they are working with the students of the GCU chapter of YFA to invite Shapiro to come in the Spring.
A statement from the college reads, "The University is extending an official invitation directly to Mr. Shapiro and his organization in conjunction with the GCU YAF chapter students to organize an event where he would come to campus and present to interested students."
It continued, "It is important to note how this situation is different than most of the previous situations that have been high profile in our country. Grand Canyon University is an openly avowed conservative institution, which is expressed through its doctrinal statement, ethical positions statements, curriculum, weekly Chapel and other events held on its campus on a daily basis. Conservative talk goes on at GCU's campus every day, all day. Bringing conservative speakers helps students on its campus crystallize what they believe in and stand for."
"However, the University also welcomes students on its campus who do not share conservative, Christian views. They are free to express their worldview in and out of the classroom in a spirit of open discussion," the statement added.
The school added that GCU aligns with Shapiro's Judeo-Christian values and belief in a free market economy, noting they intend to honor the YAF GUC chapter's desire to have the famous conservative speak.
The statement concluded noting that GUC will no longer work with the YFA nation office "as a result of its continued disparagement of the University, the false and misleading statements it has made, and its expressed strategy to use media pressure to achieve its goals. The claims by YAF's national office that GCU changed its approval protocols for Shapiro's appearance are false."
Photo courtesy: Getty Images/John Sciulli/Stringer
---
---