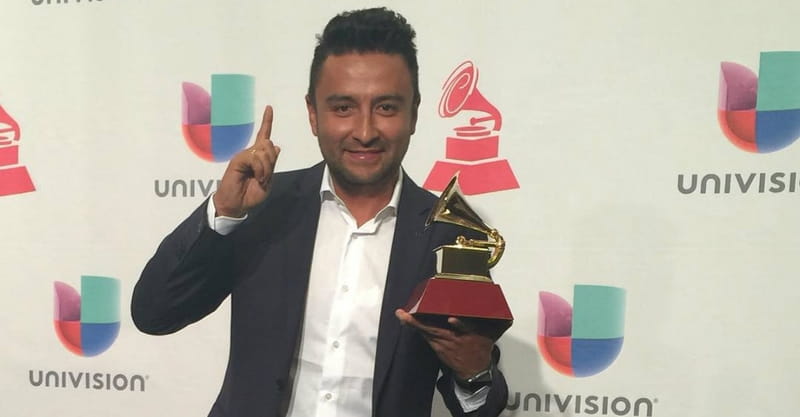 ---
Grammy award-winning Gospel singer Alex Campos recently shared the story of how God set him free from a life plagued by family issues and sexual abuse.
Campos is now a celebrated singer and will soon participate in leading worship at the Festival de Esperanza (Festival of Hope) where the Rev. Franklin Graham will speak.
But his life wasn't always so blessed.
Campos' father left his family when Campos was still a boy. Soon after, he became a victim of sexual abuse.
Campos came to Christ when his grandparents took him to a church service.
"At the age of 12, I remember I had a very powerful encounter with the Lord during a time of praise and worship," he shared, according to Charisma News. "I wondered why people sing, why people raise their hands and why they express themselves like that. And in the midst of asking myself and God all of these questions, God came into my heart in a very special, very powerful way. He filled the void created by my father's abandonment so many years before."
A couple years later, Campos began creating his own music and playing in his church's worship band.
That was only the beginning of his love for Jesus and for music.
Now, at 40, Campos looks back on his childhood and states, "When you go through difficulties in your life, you do not know how to praise. You do not have a song in the heart, let alone in your mouth. But when you toss your weapons and you come to the cross and prostrate yourself and you say to God, 'Take control, take the reins,' that's when things start to happen and you are able to overcome those difficult situations."
Campos has won three Latin Grammys for Best Spanish-language Christian Album. He was also featured on Hillsong's Global Project Español, which won a Dove Award for Spanish Album of the Year in 2013. ­­
Photo courtesy: Wikipedia
Publication date: March 14, 2017
Veronica Neffinger wrote her first poem at age seven and went on to study English in college, focusing on 18th century literature. When she is not listening to baseball games, enjoying the outdoors, or reading, she can be found mostly in Richmond, VA writing primarily about nature, nostalgia, faith, family, and Jane Austen.