Amanda Casanova
| ChristianHeadlines.com Contributor
| Updated: Apr 12, 2022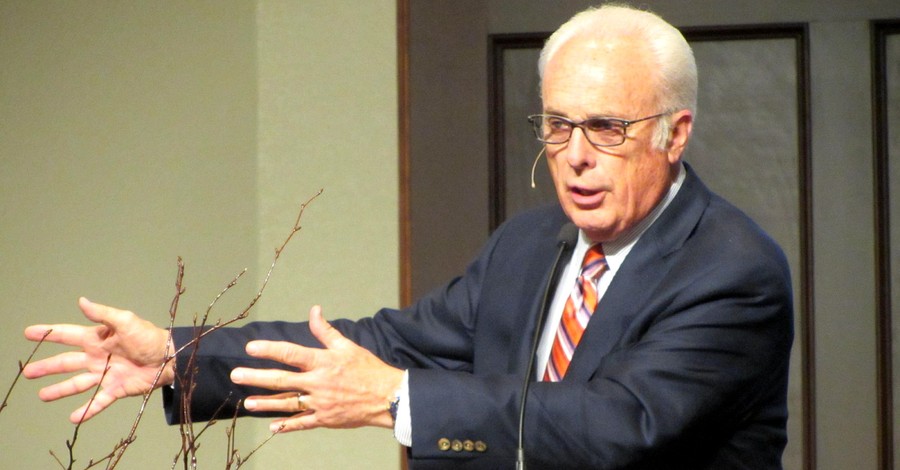 John MacArthur's Grace Community Church will soon produce a feature-length documentary about the church's dispute with the California government over pandemic health guidelines.
In 2020, the church made headlines when it continued to hold in-person church gatherings despite government orders restricting such services amid the pandemic.
The film, titled The Essential Church, will be released by Grace Production, a ministry of Grace Community Church, ChurchLeaders.com reports.
"Grace Community Church faces state orders to shut down indefinitely because of the COVID-19 pandemic, they realize the state's attempt to replace Jesus Christ as the head of the Church," the film's synopsis reads. "This sets off a series of challenges leading to a surprising pathway forward, suing the government."
"This upcoming feature-length documentary explores the ancient struggle between the Satanic World System and Christ's people through the story of Grace Community Church's legal battle, church history, and the church during worldwide lockdowns," the film's website says.
A trailer for the film also shows a man discovering an old cassette tape recording of a MacArthur sermon from 1975 called "Forgive Because You're Forgiven."
"There may be times when you will go to court, but this issue will be this: that wherever the word of God or the work of God is at stake, I have the right to claim my legal privileges," MacArthur says in the sermon. "If, for example, some ordinance came along and tried to close down Grace Community Church, would we say, 'Oh, it's alright. We forgive you. We'll all go home and just forget the work of God'? Not on your life!
"We'd be down here with every sort of legal thing you can imagine, trying to prove that we had the right to exist. It's a matter of protecting the privileges that God has given us for the proclamation of His word," MacArthur adds.
The documentary will also include the details of its lawsuit as it faces fines and threats on its church lease.
"This isn't about health. It's about blatantly targeting churches," attorney Jenna Ellis asserted.
Related:
John MacArthur Welcomes Sunday Churchgoers to the 'Grace Community Church Peaceful Protest'
John MacArthur's Church Defies Order to Close: 'We Must Obey God Rather Than Men'
Pastor John MacArthur Could Face Fines, Be Arrested for Holding In-Person Church Services amid COVID-19

Photo courtesy: Islandsend/Creative Commons, image cropped and resized.
---
Amanda Casanova is a writer living in Dallas, Texas. She has covered news for ChristianHeadlines.com since 2014. She has also contributed to The Houston Chronicle, U.S. News and World Report and IBelieve.com. She blogs at The Migraine Runner.
---
---