Scott Slayton
| ChristianHeadlines.com Contributor
| Friday, June 11, 2021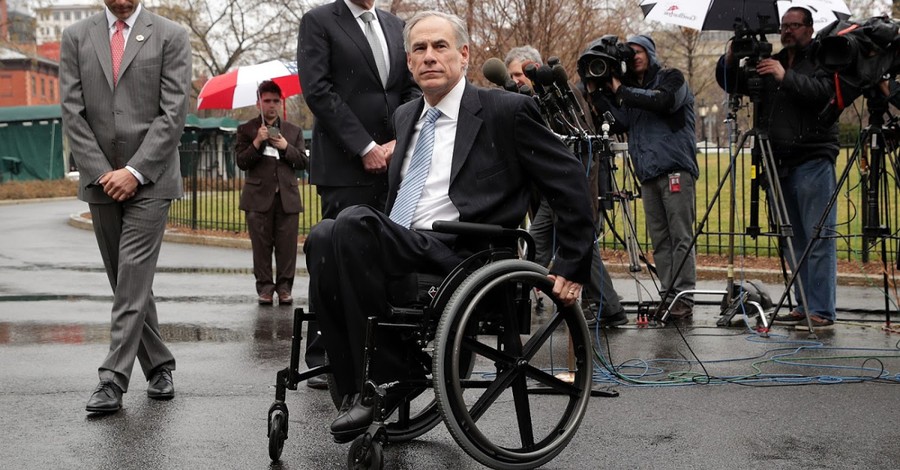 Texas Governor Greg Abbott plans to allocate funds for Texas to resume building a wall on the border between Texas and Mexico after the Biden Administration paused the federal project in January.
Abbott made the comments at a meeting on border security in Del Rio and on The Ingraham Angle on Fox News.
At the meeting in Del Rio, Abbott said he would "announce next week the plan for the state of Texas to begin building the border wall in the state of Texas." Referencing an interview Lester Holt conducted with Vice President Kamala Harris in which she laughed when Holt pressed her on the issue of visiting the Southern border, Abbott explained, "The border crisis is no laughing matter. It's not a tourism site for members of Congress to visit and then return to D.C. and do nothing."
President Biden announced at the end of April that his administration would cancel all wall construction that was being built with redirected military funds. U.S. border agents arrested more than 100,000 people in April and another 180,034 in May, which was the highest number in 20 years.
Abbott told Laura Ingraham that Texas has allocated more than $1 billion for border security and that they will use some of that money to build a border wall. Abbott did not specify what materials would be used to build the wall, but Laredo Mayor Pete Saenz claimed that Abbott used the word "fence" multiple times in a meeting with local leaders.
Abbott told Ingraham that, "We have to build a border wall." He continued, "I've been down here talking to the people in the Rio Grande Valley, and the way they are being overrun is reprehensible, it's disastrous what the Biden administration has done." He also condemned the Biden Administration for ending the "Remain in Mexico" policy, which forced migrants to file for asylum in Mexico before they crossed the U.S. border.
The Abbott Administration plans to work with local leaders to solve the problem. Saenz told CNN that the Governor asked local officials to send border security budgets to his office, which led him to the conclusion that the money for those budgets would be available from the state. The Governor has also created a task force to help the state develop ideas that would stop both undocumented immigrants and illegal contraband from crossing the border.
Abbott will face some familiar obstacles in the effort to build a border wall. While some of the land is federally or state-owned, much of it is private property. The Trump Administration ran into difficulties obtaining the privately-owned property when they were seeking to build a wall.
Photo courtesy: ©Getty Images/Alex Wong/Staff
---
Scott Slayton writes at "One Degree to Another."
---
---