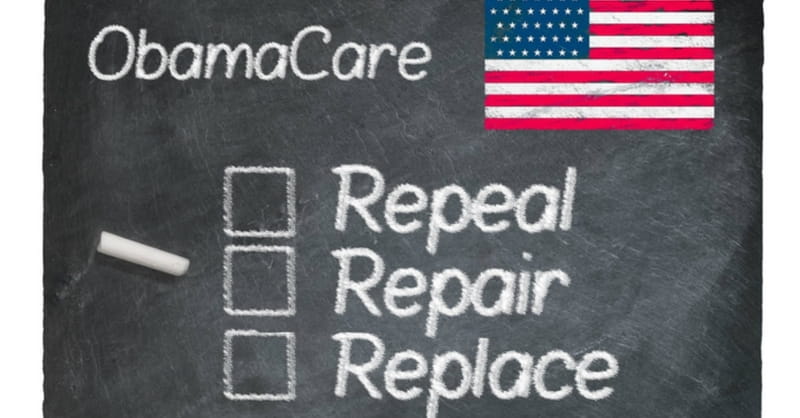 ---
Republican senators seem to be considering the ideaof first repealing and then replacing Obamacare, according to TheHill.com.
It's an idea that Republicans originally had rejected.
President Trump last week tweeted that Republicans should at least repeal and then replace Obamacare later if they aren't ready to agree on a bill.
The Senate majority hasn't been able to garner enough support to pass a new healthcare legislation, but Republican senators on Sunday told Fox News that repealing and then replacing may quicken the process.
"Let's do clean repeal like we've promised," said Sen. Rand Paul (R-Ky.) "Fox News Sunday."
"You can have a simultaneous bill or a concurrent bill that they can call replace," he continued.
"And the way you do it is you separate it into two bills and you do it concurrently," he said. 
Paul called the bill a "kitchen sink" and a bill bloated "like a Christmas tree full of billion-dollar ornaments."
Sen. Mark Lee (R-Utah) also said on Sunday that a repeal and replace process may be the best option right now.
"If we can't get this done ... what we ought to do is get back to what I've been suggesting for the last six months which is to push full repeal and then embark on an iterative step-by-step process to decide what comes next," he said on CBS's "Face The Nation."
Meanwhile, the White House Director for Legislative Affairs Marc Short said: "If the replacement part is too difficult for Republicans to come together, then lets go back and take care of the first step and repeal.
"That's an option, and then at that point, if you've repealed it, you can come back with a replacement effort that could be more bipartisan," he added
Photo courtesy: ©Thinkstock/BackyardProductions
Publication date: July 3, 2017
---
Amanda Casanova is a writer living in Dallas, Texas. She has covered news for ChristianHeadlines.com since 2014. She has also contributed to The Houston Chronicle, U.S. News and World Report and IBelieve.com. She blogs at The Migraine Runner.