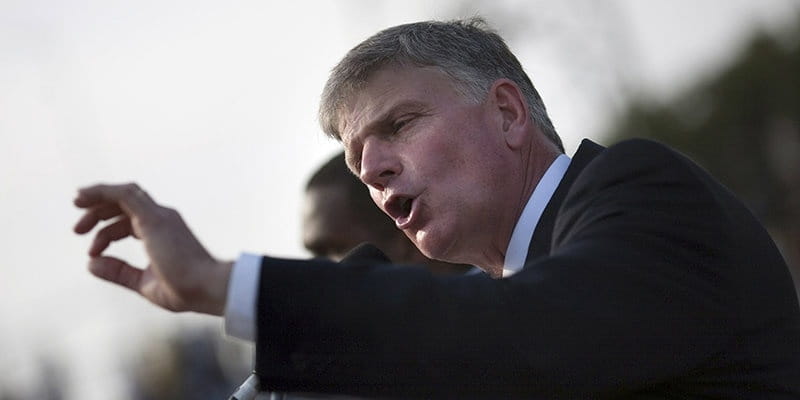 ---
Franklin Graham has issued a grave warning to President Obama should he veto the bill to defund Planned Parenthood.
Christian Today reports that the famed evangelist and President of humanitarian organization Samaritan's Purse often disagrees with Obama's policies. Graham issued a particularly grave warning to the President on the issue of vetoing a bill to defund Planned Parenthood.
On Friday, the House passed the Defund Planned Parenthood Act which would stop funding for Planned Parenthood for at least a year, saving around $500 million that otherwise would go to fund the abortion provider.
Graham praised the efforts of those who fought for the bill in the House and urged people to pray that the bill also passes the Senate.
If the bill passes the Senate, however, Obama still has the opportunity to veto it.
"President Obama has said he will veto the bill — if he does, it will be at his own peril and the blood of those children who are butchered at Planned Parenthood will be on his hands," Graham warned on Facebook.
Many agreed with Graham.
One person commented on Graham's post: "This is at the top of his long list of bad things he has done during his term of office. He will have to answer to God."
"Obama and most Democrats love abortion and celebrate it — the later term the better," another commenter added. "They fight for it in their Party Platform. The Democratic Party has become a party of barbarians."
Publication date: September 22, 2015
Veronica Neffinger wrote her first poem at age seven and went on to study English in college, focusing on 18th century literature. When she is not listening to baseball games, enjoying the outdoors, or reading, she can be found mostly in Richmond, VA writing primarily about nature, nostalgia, faith, family, and Jane Austen.