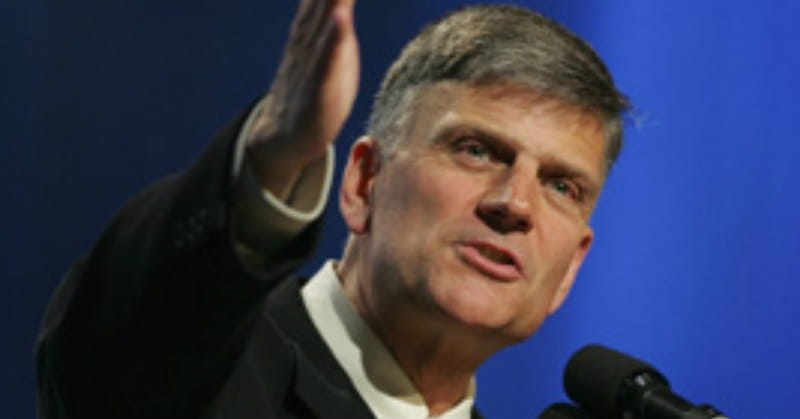 ---
Evangelist Franklin Graham said that he has called for banning Muslims from entering the U.S. before Republican presidential candidate Donald Trump recently made headlines with that same proposal.
SRNNews.com reports that Graham said he made a similar claim to that made by Trump, stating that all Muslims should be banned from entering the U.S. until the government can implement a more thorough vetting process.
On his Facebook page, Graham said that he has said "for some time … that Muslim immigration into the United States should be stopped until we can properly vet them or until the war with Islam is over."
Graham called for this same thing after the November 13 terrorist attacks in Paris.
Trump has faced sweeping criticism of his proposal, including from those in his own party.
Jibril Hough, a spokesman for the Islamic Center of Charlotte, North Carolina, has called Trump "the political version of Franklin Graham."
Publication date: December 10, 2015
Veronica Neffinger wrote her first poem at age seven and went on to study English in college, focusing on 18th century literature. When she is not listening to baseball games, enjoying the outdoors, or reading, she can be found mostly in Richmond, VA writing primarily about nature, nostalgia, faith, family, and Jane Austen.