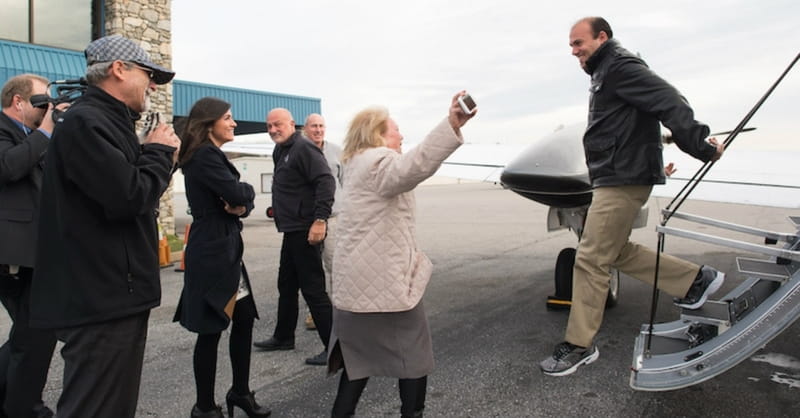 ---
Iranian American pastor Saeed Abedini has announced that he has filed for a divorce from his wife, Naghmeh.
Abedini came to national prominence after he was arrested and imprisoned while building an orphanage in Iran.
According to ChristianNews.net, Pastor Saeed moved to America with his wife in 2005. During a trip back to Iran to visit family and engage in ministry, Abedini was arrested and sentenced to eight years in prison for allegedly posing a security threat to the Iranian government.
Abedini was released this past January as part of an American-Iranian prisoner swap.
During his nearly four-year imprisonment, Naghmeh tirelessly lobbied for his release. She asked for prayer from the Christian community and she petitioned political and religious leaders such as the Pope and President Obama to secure Saeed's release. She also engaged in times of fasting and prayer.
Not long before Saeed's release, however, Naghmeh revealed that they had marital problems. She said she had suffered "physical, emotional, psychological, and sexual abuse" in her marriage.
Saeed denied Naghmeh's claims and instead stated, "It's clear to me that Satan is behind this."
The couple had begun pursuing counseling upon Saeed's return to the U.S., but ultimately Saeed ended up filing for divorce, which Naghmeh states was his decision, not hers:
"It is with a heavy and broken heart that I inform all of you who have prayed and wept with our family the last few years that Saeed has rejected counseling for anger and abuse and has filed for a divorce," she wrote. "There will be a time to share more fully, but for now, we appreciate your prayers." 
Publication date: October 10, 2016
Veronica Neffinger wrote her first poem at age seven and went on to study English in college, focusing on 18th century literature. When she is not listening to baseball games, enjoying the outdoors, or reading, she can be found mostly in Richmond, VA writing primarily about nature, nostalgia, faith, family, and Jane Austen.