Kayla Koslosky
| ChristianHeadlines.com Editor
| Monday, August 27, 2018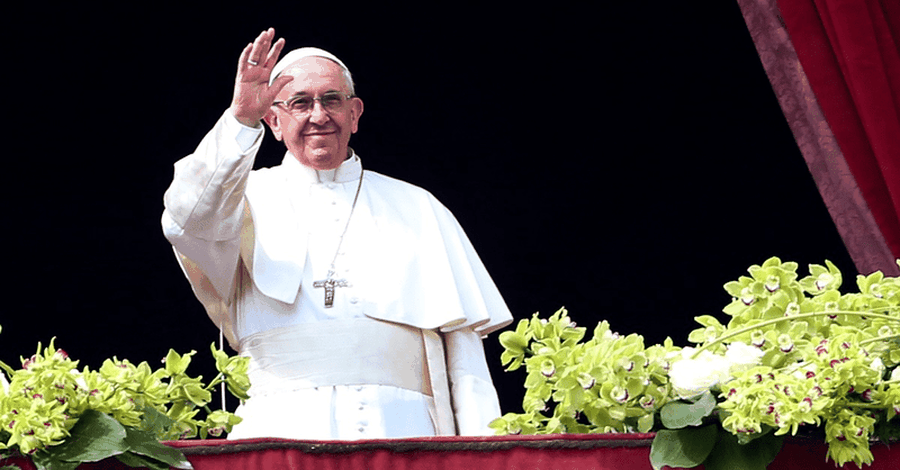 Archbishop Carlo Maria Vigano, a former Vatican ambassador to the U.S., shared on Sunday that he told Pope Francis about accusations of sexual abuse made against a prominent priest in 2013. Vigano reported that despite being told about the accusations, Francis took no action. The Archbishop is now urging Francis to step down. 
In a statement released by Vigano on Sunday he said, "In this extremely dramatic moment for the universal Church, he [Pope Francis] must acknowledge his mistakes and, in keeping with the proclaimed principle of zero tolerance, Pope Francis must be the first to set a good example to Cardinals and Bishops who covered up McCarrick's abuses and resign along with all of them."
CBS News spoke with Vigano who said, he decided to speak out now "to combat the grave situation in the church, to protect the church and also to stop future abuse." 
CBS News reports that Vigano told the producer Anna Matranga that he had no agenda in releasing this statement and that he was simply stating facts. 
The Archbishop recalled a conversation he had with Francis in June 2013, shortly after Francis became pope. The pair talked about Cardinal Theodore McCarrick, who is the former archbishop of Washington, D.C. McCarrick resigned last month after claims came out that he sexually abused seminary students and an altar boy.
In his statement Vigano states that he told Francis about the allegations saying, "Holy Father, I don't know if you know Cardinal McCarrick, but if you ask the Congregation for Bishops there is a dossier this thick about him. He corrupted generations of seminarians and priests and Pope Benedict ordered him to withdraw to a life of prayer and penance." 
Vigano states the Pope did not respond to the statement, and McCarrick continued in his role in the church.
Vigano continued, "[Pope Francis] must honestly state when he first learned about the crimes committed by McCarrick, who abused his authority with seminarians and priests. In any case, the Pope learned about it from me on June 23, 2013 and continued to cover him."
On Saturday, Pope Francis addressed the sex abuse scandal in Dublin saying, "The failure of ecclesiastical authorities — bishops, religious superiors, priests and others — to adequately address these repugnant crimes has rightly given rise to outrage and remains a source of pain and shame for the Catholic community. I myself share these sentiments." 
Pope Francis accepted McCarrick's resignation on July 28.
Vigano continued saying, Archbishop of Washington D.C. Donald Wuerl also knew about the allegations made against McCarrick. Vigano wrote, "His recent statements that he knew nothing about it … are absolutely laughable. The cardinal lies shamelessly."
CBS News reports, a spokesperson for Wuerl responded to these claims Sunday saying, "In spite of what Archbishop Vigano's memo indicates, Cardinal Wuerl did not receive any documentation or information during his time in Washington regarding any actions taken against Archbishop McCarrick."  
According to The Washington Post, the Pope has declined to confirm or deny his knowledge of the allegations against McCarrick.
In a statement issued by Vatican Cardinal Raymond Burke to Life Site News, Burke said, "The declarations made by a prelate of the authority of Archbishop Carlo Maria Viganò must be totally taken to heart by those responsible in the Church." 
Burke continued, "Each declaration must be subject to investigation, according to the Church's time-tried procedural law."
Photo courtesy: Getty Images/Franco Origlia/Stringer
---
---