Kayla Koslosky
| ChristianHeadlines.com Editor
| Wednesday, August 24, 2022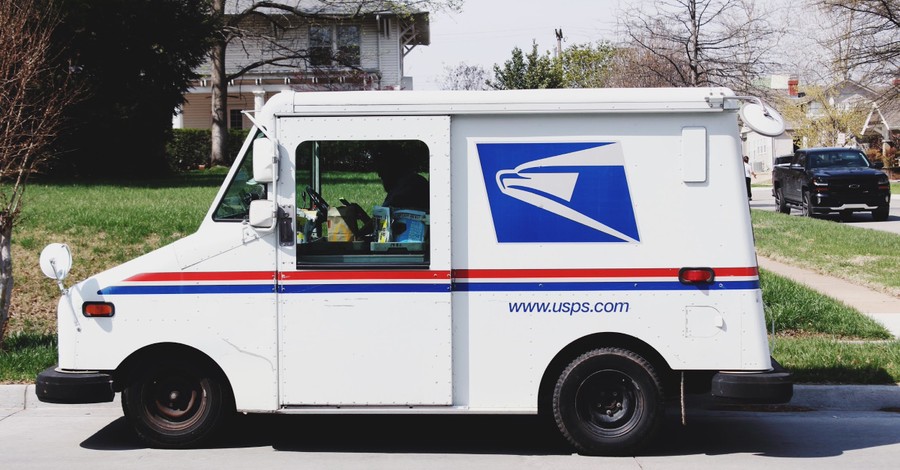 A former U.S. postal worker has appealed to the U.S. Supreme Court after a circuit court ruled that the U.S. Postal Service did not have to accept the employee's request to be off on Sundays because of his Christian faith.
According to The Christian Post, the appeal was filed by First Liberty Institute, the Church State Council, the Independence Law Center and Baker Botts LLP on behalf of Gerald Groff.
The appeal argues that the ruling by a three-judge panel for the U.S. 3rd Circuit Court of Appeals violated Title VII of the Civil Rights Act of 1964 by discriminating against Groff's religious beliefs. Title VII, the appeal says, "generally prohibits an employer from discriminating against an in- dividual 'because of such individual's… religion.' 42 U.S.C. §§ 2000e-2(a)(1), (2)."
The appeal further notes that "The statute defines 'religion' to include 'all aspects of religious observance and practice, as well as belief, unless an employer demonstrates that he is unable to reasonably accommodate to an employee's or prospective employee's religious observance or practice without undue hardship on the conduct of the employer's business.' Id. § 2000e(j)."
Later, the appeal urges the court to reconsider the 1977 Trans World Airlines, Inc. v. Hardison decision, which declared "that employers could deny religious accommodations that impose 'more than a de minimis cost.'"
"In affirming summary judgment for USPS, the court of appeals held that an employer may establish undue hardship merely by showing that an accommodation burdens or inconveniences the plaintiff's co-workers," the appeal adds.
"Because religious expression is a vital part of 'a pluralistic society,' it should be met with tolerance and accommodation, not silenced by a 'heckler's veto,'" it continued.
First Liberty Senior Counsel Stephanie Taub argued in a statement that "no American should be forced to choose between their religion and their job."
She continued, "We are asking the Court to overturn a poorly-reasoned case from the 1970s that tips the balance in favor of corporations and the government over the religious rights of employees."
Randall Wenger of the Independence Law Center added, "Observing the Sabbath day is critical to many faiths—a day ordained by God. No one should be forced to violate the Sabbath to hold a job."
As Christian Headlines previously reported, Groff – an Evangelical Christian – was allegedly forced to resign from his mail carrier job with the USPS in 2019 after his religious exemption was revoked and he began consistently missing work shifts.
Groff first began working for the USPS in 2012. When the post office decided to partner with Amazon in 2015, requiring mail carriers to deliver packages on Sundays, Groff requested and was granted a religious exemption. Groff would cover other shifts during the week and on Saturdays in exchange for being off on Sundays.
His exemption was discontinued after he transferred to the Holtwood, Pennsylvania office in July 2018. Groff began to face increased disciplinary actions at work for refusing to work on Sundays, and eventually, he resigned from his position and sued the post office for discrimination.
U.S. District Judge Jeffrey L. Schmehl initially dismissed Groff's suit in April 2021. Schmehl argued that Groff had not successfully shown that he was "treated differently with regards to Sundays because he was a Christian."
Then in May, after appealing the case, a three-judge panel for the U.S. 3rd Circuit Court of Appeals ruled in a 2-1 decision that the USPS could force Groff to work on Sundays.
Related:
Appeals Court Rules against Christian Postal Employee Who Sued the USPS for Requiring Him to Work on Sundays
Christian Postal Worker Sues USPS after Being Fired for Refusing to Work Sundays
Photo courtesy: Pope Moysuh/Unsplash
---
Kayla Koslosky has been the Editor of ChristianHeadlines.com since 2018. She has B.A. degrees in English and History and previously wrote for and was the managing editor of the Yellow Jacket newspaper. She has also contributed to IBelieve.com and Crosswalk.com.
---
---