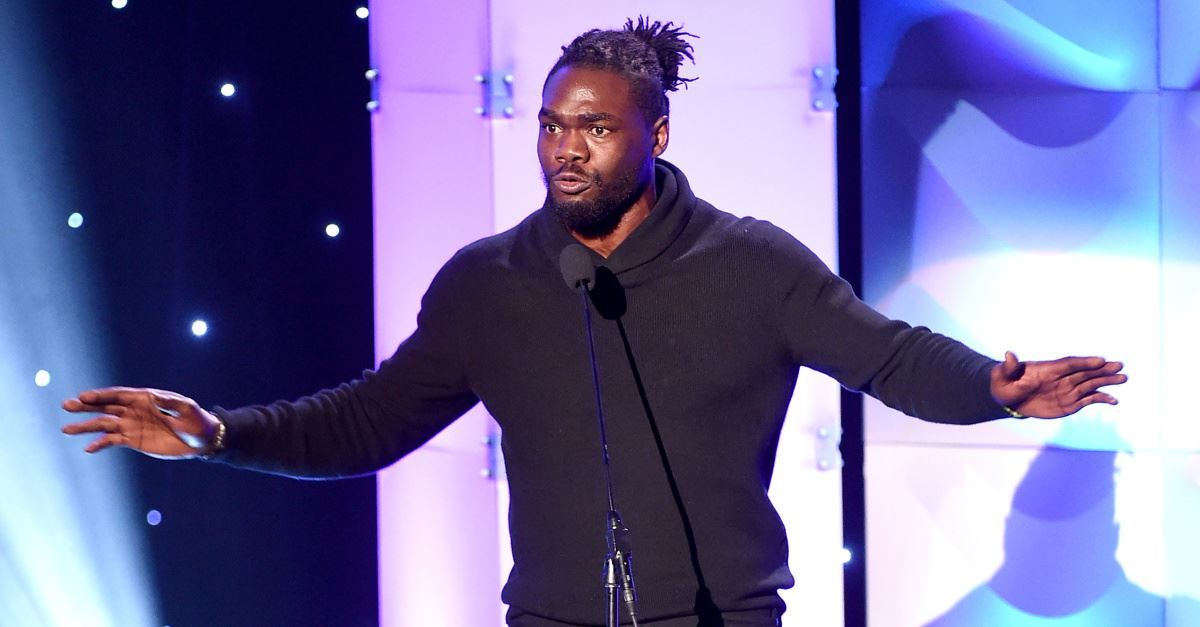 ---
Former NFL player Tommie Harris says his faith has helped him cope with the loss of his wife and child.
Harris told Fox and Friends that it is a "miracle" that he was able to continue his life after losing his wife, Ashley and later, losing his child. 
"I look at a miracle every day when I look in the mirror and see that I'm not in a straitjacket or [have] lost my mind for what I've been through," he said in the interview. "I'm a walking testimony. God moves every day through me, encourages me, inspires me to help someone else beyond myself."
His wife, Ashley, was 28 when she suffered a brain aneurysm in 2012, Faithwire reports.
"We [were] married for 41 days," Harris said. "I was on a plane … never knowing that when we land, I would get a phone call that said my wife stopped breathing on the table and I needed to hurry up and get to Oklahoma."
"I had to pull a cord at 28 [years old], having millions of dollars, and nothing could help me at that moment. I lost all purpose for finances, for everything," he said, referring to the decision to take her off life support. "That was the biggest time I believe my faith was tested, and I remember pulling the cord and I told God to let His will be done in my life."
Four years after his wife's death, Harris had a child with another woman, who died at 4 months old from Sudden Infant Death Syndrome.
"I believe that God is speaking to me to show people how valuable life is and at any moment the game can change," he said. "So are you playing your hardest at every moment?... I think that my breath right now is being used to teach that suddenly […] things can change. And with the faith in God, you know that He'll never put more than you can bear."
Photo courtesy: Getty Images/Kevin Winter/Staff
---
Amanda Casanova is a writer living in Dallas, Texas. She has covered news for ChristianHeadlines.com since 2014. She has also contributed to The Houston Chronicle, U.S. News and World Report and IBelieve.com. She blogs at The Migraine Runner.