Amanda Casanova
| ChristianHeadlines.com Contributor
| Wednesday, March 16, 2022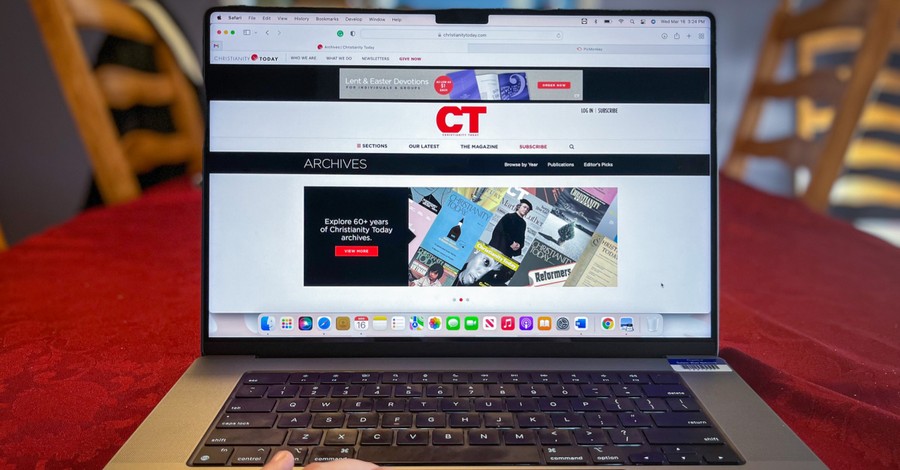 Christianity Today has admitted that it failed to pursue consequences for two ministry leaders accused of sexual harassment at its Carol Stream, Illinois, office.
In its own report, Christianity Today, an evangelical Christian magazine, said "a number of women" reported "demeaning, inappropriate, and offensive behavior" from former editor-in-chief Mark Galli and former advertising director Olatokunbo Olawoye.
The two men were not investigated or disciplined, according to an external assessment of the ministry's culture.
"We want to practice the transparency and accountability we preach," said CT president Timothy Dalrymple. "It's imperative we be above reproach on these matters. If we're falling short of what love requires of us, we want to know, and we want to do better."
Eight women said Galli touched them inappropriately, including one former employee who said he caressed her bare shoulder during an event. Another woman said Galli rubbed her back and got his hand "stuck under her bra."
Three women reported to human resources that Galli had inappropriately touched them, and in 2019 he was reprimanded.
According to Christianity Today, the 2019 event was not the first time Galli had been reported to HR.
From the mid-2000s to 2019, about six employees reported harassment from Galli or Olawoye, but there was no formal report, warning or reprimand.
"The culture when I was there was to protect the institution at all costs," said Amy Jackson, an associate publisher who left what she said had become a hostile work environment in 2018. "No one was ever held accountable. Mark Galli was certainly protected."
Galli, however, told the Religion News Service that the claims were false or taken out of context. He told CT that he may have "crossed lines," but he never had "any romantic or sexual interest in anyone at Christianity Today."
He said he was "deeply troubled" by the accusations and said he would be open to meeting with people to apologize.
Meanwhile, Richard Shields, CT's HR director from 2008 to 2019, said HR did what it was supposed to do.
"I always took complaints seriously and very, very confidentially," he told the CT news editor. "I'm very confident that we used the processes we had in place very consistently, very thoroughly, very effectively."
The incidents included many one-on-one meetings with the men. During those meetings, Olawoye would reportedly sometimes say he wasn't attracted to his wife and compliment other women. In another case, one woman told her manager that Olawoye was staring at her breasts during meetings. The manager's response: "It helps if you wear a scarf."
Olawoye was arrested in 2017 after a sting operation by federal agents. He had been trying to pay for sex with a teenager and was later sentenced to three years in prison. He is out of prison and living in Chicago as a registered sex offender.
He did not respond to requests for comment.
Related:
Reformed Presbyterian Church Pastor Has Ordination Revoked for Concealing Teenage Relative's Sexual Abuse
Influential Canadian Megachurch Pastor Resigns over Allegations of Sexual Misconduct
Legion of Christ Sex Abuse Victims Seek Reparations 25 Years after Abuse
Guidepost Report: RZIM Leaders Blinded by Loyalty, Spent Donor Funds to Sue Survivor
Photo courtesy: ©Kayla Koslosky
---
Amanda Casanova is a writer living in Dallas, Texas. She has covered news for ChristianHeadlines.com since 2014. She has also contributed to The Houston Chronicle, U.S. News and World Report and IBelieve.com. She blogs at The Migraine Runner.
---
---