Bob Smietana
| Religion News Service
| Updated: Oct 16, 2020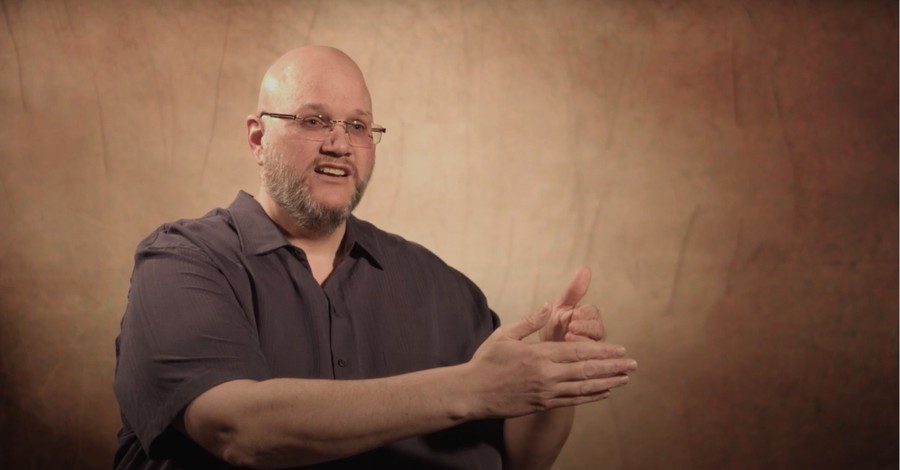 NASHVILLE, Tenn. (RNS) — Jay Swartzendruber, a Christian journalist and former editor of CCM magazine who urged Christian artists to get involved in the AIDS crisis, has died, according to friends in the music business.
He was 52.
Swartzendruber, an influential Nashville Christian music publicist in the 1990s and early 2000s, spent five years as head of CCM, then a print magazine that covered contemporary Christian music. He moved the magazine from its almost exclusive focus on music sold in Christian bookstores to a broader focus on what the magazine called "Christian worldview music."
Before that, he was a publicist for several labels, including Gotee Records, Squint Entertainment and Re:Think. During his time as a publicist he worked with musicians including Sixpence None the Richer and Switchfoot.
Christian singer-songwriter and music producer Steve Taylor said Swartzendruber was known for his passion for Christian music and the artists he worked with. Taylor hired Swartzendruber when he first started Squint and the two became longtime friends.
Swartzendruber was successful because he believed in what he was doing, Taylor said. And his love for the music and the people he worked for came through whatever he wrote.
"Whether it was for a band, a ministry, or a cause he believed in, Jay was the advocate you wanted: relentless, principle, and unfailingly honest," he said.
Christian artist Charlie Peacock, another longtime friend, said he first met Swartzendruber in the early 1990s, at a gig in California. When Swartzendruber was in graduate school, he called Peacock and asked for a summer internship at his production company.
Things went so well that after graduation, Swartzendruber moved to Nashville and began working for Peacock.
In the early 2000s, concerned about the AIDS crisis, Swartzendruber came to Peacock with an idea. Bono, the lead singer of the famed rock band U2, was coming to the United States to meet with evangelical leaders and President George W. Bush, to urge them to take action to fight AIDS. What if they invited Bono to come to Nashville and meet with Christian artists to get them involved?
The two drafted a letter and sent it off, not knowing if their idea would work.
"We weren't holding our breath," said Peacock.
But they got a response from the U2 frontman and eventually, Peacock hosted a meeting at his house between Bono and a group of artists.
That led to about two dozen Christian artists getting involved with the fight against AIDS and led to a book and a video that was shown at Christian concerts. Peacock would become part of the grassroots support for what eventually became the President's Emergency Plan For AIDS Relief, better known as PEPFAR.
In a 2019 documentary called "27 Million Lives," which recounts the involvement of faith groups in supporting PEPFAR, Swartzendruber called that time "literally … the most meaningful thing that I ever did in my two decades of Christian music."
"To me this was a shining moment," he said. "What we did as church in the early 2000s, that was our brightest moment in my lifetime."
As editor of CCM in 2007, Swartzendruber spoke to Religion News Service about his decision to expand the magazine's horizons beyond music targeted for the Christian market.
"I think we face a danger by sticking to the Christian market because if you're not careful, you can project the message that the Christian life is safe; Jesus did not call us to a life of safety. He called us to taking risks," he told RNS. "If anything, I feel like by us expanding this, we're doing more of what we're supposed to."
After the CCM print magazine closed, Swartzendruber went on to help launch a print version of Townhall.com, a conservative news site, and eventually went to work for the Billy Graham Evangelistic Association.
He never lost touch with his Nashville friends, who described him as a gentle giant who was always more interested in others than in himself.
Nick Barre, a Christian industry artist manager who met Swartzendruber during his summer internship in the 1990s, said his friend was always a fan of other people and was "one of those people who always had a smile on his face."
"I have never seen somebody love so many people so well and be so genuinely interested in others," he said.
Barre said that his wife best summarized their dear friend this way, after hearing of Swartzendruber's passing from a heart attack: "He would be so disappointed in himself that he made so many people so sad."
Swartzendruber is survived by his wife, Jamie.
READ THIS STORY AT RELIGIONNEWS.COM.
Article originally published by Religion News Service. Used with permission.
Photo courtesy: 27 Million Lives YouTube Screenshot
---
---