Morning Star News Vietnam Correspondent
| Morning Star News
| Thursday, June 17, 2021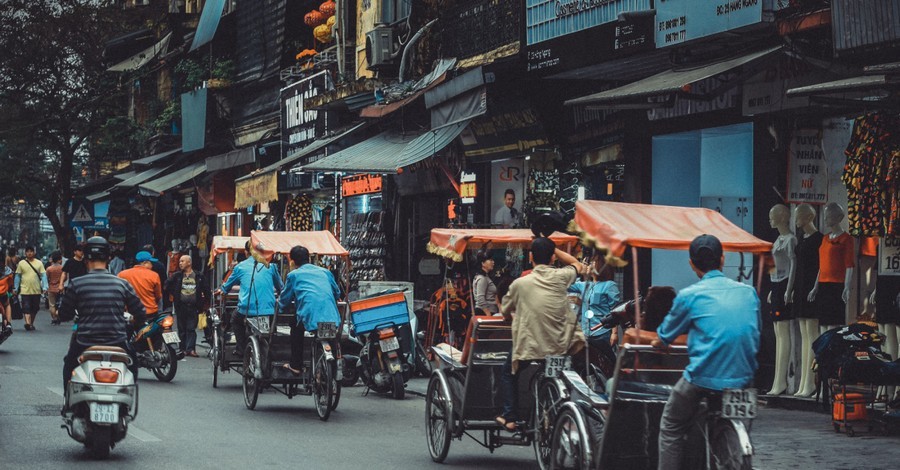 June 15, 2021 (Morning Star News) – The vilification of the Revival Ekklesia Mission church in Vietnam has somewhat quieted, but its linking of evangelicals with COVID-19 is feared to have done long-lasting damage.
State media, government agencies and the public in social media all reviled the church following the positive COVID-19 tests of two members of the REM church on the night of May 26.
City authorities are now scrambling to handle six more sources of spread. The greater evangelical community in Vietnam and abroad is supporting and helping the beleaguered REM congregation and trying to counter the disinformation campaign against evangelicals.
Reams of articles in the local press, Vietnamese-language investigative analyses by the BBC and Radio Free Asia and others, and direct communication with affected Vietnamese evangelical leaders raise serious concerns. The first is that it is unprecedented for people who have unwittingly contracted COVID-19 to be singled out for criminal charges based on the 2015 Criminal Code's Article 240, against "the crime of spreading dangerous infectious diseases in humans."
Punishment for conviction includes fines up to US$10,000 and/or prison from one to five years. No one yet knows how far the government will carry this. The second concern is that there are worrying signs that some Vietnamese authorities intend to use this COVID-19 spread as a cover to oppress faith groups, particularly evangelical Christians.
The May 26 tracing to the REM church as a COVID-19 hotspot was serious business. Within days, hundreds of positive cases, mostly in Ho Chi Minh City but also in 20 provinces, had been traced to the REM cluster, officials said. Some 60 REM members were hastily picked up and sent to scattered government quarantine centers with no opportunity to acquire food and personal essentials.
The Christian community quickly helped them. To date eight members of the church who contracted COVID-19 have now recovered and been allowed to return home.
After quickly quarantining the neighborhood of the REM church, and closing places of worship, HCMC announced that it would test 9 million people, although its capacity to do that quickly is questionable. This outbreak also pushed the government to more urgency with a vaccination program.
With just under 100 million people, Vietnam ranks as the 10th best country for managing COVID-19. It has reported fewer than 10,000 cases and 55 deaths to date. An authoritarian state, of course, has more "management tools" than a democratic one. So, Vietnam's recent surge in cases, coming late in the pandemic, is a severe setback for the country.
Its frustrated authorities seem to have found a scapegoat in the REM church outbreak. To change metaphors, they can kill two birds with one stone, that is, blame someone for the COVID-19 surge and simultaneously oppress evangelicals. State media, social media and the public engaged in what evangelicals have described and experienced as anger, hate, cursing, insults, slander, innuendo and lies.
"The [state] media has been extremely damaging to evangelicals in the country. We are now more hated by the larger community than ever I can remember," the Rev. (Mrs.) Vo Xuan Loan, a top REM leader, complained to an RFA interviewer. She said that she was like "a fish on a cutting board," and that she felt as though she is being "laid bare in the market."
The pastors' daughter told the BBC that it was as if the events of one night had destroyed 40 years of her parents' fine ministry. She said she herself had fallen into the farthest depths of despair.
In the face of such malicious disinformation and venom, many evangelical leaders have objected directly to government officials. These authorities, however, informed the pastors that the government will proceed with criminally investigating the REM for spreading COVID-19. But their responses also revealed there were differences among officials on how this should be handled.
Ironically, evangelical denominational leaders have been diligent in urging their congregations to comply fully with COVID-19 regulations, join public campaigns to fight the pandemic, and contribute to the prime minister's national COVID-19 vaccination fund. This runs counter to the disinformation claiming that evangelicals are dangerously careless about COVID-19 rules because they believe some god will keep them safe.
On June 4, the 41 leaders of the Vietnam Evangelical Alliance (VEA) signed and sent a petition to the Fatherland Front, the Government Bureau of Religious Affairs (GCRA), and the Ho Chi Minh City (HCMC) People's Committee. They respectfully urged the competent government leaders to stop the state media's vilification of REM and the wider evangelical community.
Secondly, they reminded the authorities that REM is a member of a large, worldwide and watching community and appealed for fair and equal legal treatment for the REM church.
Thirdly, they urged the government to stop creating social division but rather unite all elements of society to fight together against COVID-19.
The VEA also released a nationwide call to prayer for God's intervention in this catastrophe. Based on this call and other information, the World Evangelical Alliance circulated a worldwide prayer alert.
Many considered the announcement of criminal prosecution of REM leaders to be hasty and poorly thought out. An interfaith group of 17 evangelical, Catholic, Buddhist, Hoa Hao and Cao Dai leaders, including well-known and oft-imprisoned advocates the Rev. Nguyen Hong Quang and Father Nguyen van Ly, pointed out that if the REM church leaders were prosecuted, so should the owners of factories with even larger outbreaks, as well as a golf course in the HCMC area. Otherwise, they said, it would clearly signal the government was using COVID-19 to singularly oppress religion.
As a direct outcome of the REM outbreak, on June 5 the GCRA announced that the top leaders of religious organizations would be held accountable if anyone in their jurisdiction violated pandemic prevention rules resulting in COVID-19 spread.
Evangelical leaders told Morning Star News there was international risk in pursuing criminal prosecution of the REM church leaders. Requiring help from the international community for a vaccination program, Vietnam's authorities could be confronted with awkward questions about using COVID-19 to oppress people of faith.
Grounds for prosecution of the Rev. Loan and her REM church are controversial. She states that she carefully followed pandemic regulations in church meetings and in her travel to the north several weeks before the outbreak. Authorities, however, cited poor health protocols being applied at the premises.
Virtually everyone around the world has experience in knowingly or accidentally breaking pandemic rules; if authorities are intent on prosecuting, they will easily find something. The entire justice system is, after all, the servant of the Party. Vietnam's evangelicals are awaiting further "legal developments" with bated breath.
In an unexpected development likely related to the REM affair, the government has offered religious leaders, including evangelical pastors of both legally recognized churches and unregistered ones, priority COVID-19 vaccinations. Shots have already been offered pastors in Hanoi, but not yet in HCMC. This is proving a dilemma for the hesitant who do not trust the Chinese vaccine.
There are wide concerns for the whole evangelical community. The head of the GCRA, who is also Deputy Minister of the Interior Gen. Vu Chien Thang, has shown he is a hard-liner. He launched a tirade against the REM church, saying it was "not a religion" and thus could not call its leaders by religious titles.
If this were the national standard, about half of Vietnam's 2 million evangelicals would not be a religion. The general's statement is contrary to common usage and even the practice of the state media. The REM church, which has been a reality for nearly 40 years, was locally "registered" to conduct religious activities in 2006, but it is still not eligible for "legal recognition" according to the Law on Religion.
Gen. Thang also announced special "Covid education and inspection" of 145 other registered "meeting places" in the HCMC area. Some interpret this as meaning 145 "denominations," considering that many are just one independent congregation. There are hundreds of "registered" congregations, some large and most small, in HCMC. Singling these half-legal, registered ones out is strange. In HCMC there are probably close to 200 legally recognized congregations as well and many completely unregistered ones. The government's paradigm just does not fit the reality.
Evangelicals fear that authorities might well use the anti-evangelical tide they have stirred up to "reorganize religious activities" much more strictly, according to the Law on Belief and Religion. In the past, the looseness with which decrees and ordinances on religion were implemented was often considered a blessing.
On the positive side, the hostility displayed against them has brought evangelicals closer together than ever before. Grateful that international awareness has been raised, evangelical leaders are supporting the affected REM church and prayerfully carrying our quiet diplomacy in an attempt to minimize the damage of this unwanted conflagration.
If you would like to help persecuted Christians, visit http://morningstarnews.org/resources/aid-agencies/ for a list of organizations that can orient you on how to get involved.
If you or your organization would like to help enable Morning Star News to continue raising awareness of persecuted Christians worldwide with original-content reporting, please consider collaborating at https://morningstarnews.org/donate/?
Article originally published by Morning Star News. Used with permission.
Photo courtesy: Tran Phu/Unsplash
---
---