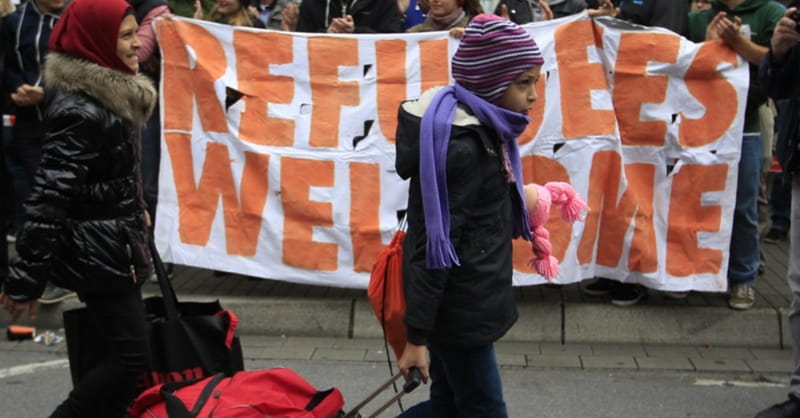 ---
The CEO of World Relief, a Christian humanitarian organization, has spoken out against an immigration act which is backed by President Trump.
Christian Today reports that the RAISE Act is sponsored by U.S. Senators Tom Cotton (R-AR) and David Perdue (R-GA) and is supported by President Trump. The Act would cut the number of legal immigrants accepted into the U.S. by as much as 50 percent. It would also cap the number of refugees received into the U.S. at 50,000 per year.
Tim Breene, the CEO of World Relief, said that the RAISE Act is contrary to American values.
"The notion of severely limiting legal immigration goes against the historic American values of freedom and opportunity," he said. "We're pro-security, pro-economy, pro-family. This bill, however, significantly hampers the reunification of families in the United States which are the building blocks of our society."
World Relief spokeswoman Emily Gray echoed Breene's stance: "Limiting the refugee admissions ceiling permanently to 50,000 abdicates our responsibility to those fleeing violence and persecution."
World Relief says it: "[S]tands with the vulnerable, partnering with local churches to end the cycle of suffering, transforming lives and building sustainable communities."
Publication date: August 4, 2016
Veronica Neffinger wrote her first poem at age seven and went on to study English in college, focusing on 18th century literature. When she is not listening to baseball games, enjoying the outdoors, or reading, she can be found mostly in Richmond, VA writing primarily about nature, nostalgia, faith, family, and Jane Austen.