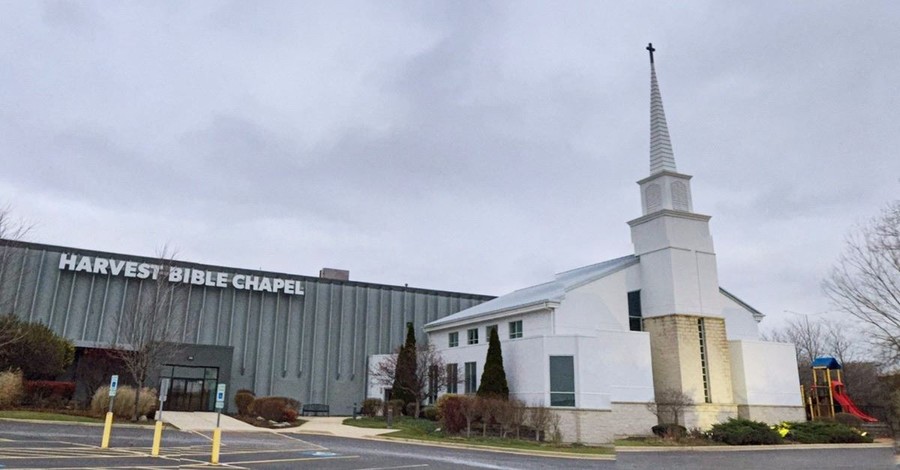 CHICAGO (RNS) — The Evangelical Council for Financial Accountability, a Christian financial watchdog group, has terminated the membership of Harvest Bible Chapel.
The council pointed to "significant violations" of several of its financial standards in a written statement released Wednesday evening (April 17).
"ECFA continues to champion integrity in God's Kingdom," ECFA President Dan Busby said in the statement. "We are committed to applying our standards rigorously and consistently."
The group had suspended the Chicago-area megachurch last month after church leaders admitted "a lack of financial control and oversight" under Harvest's former pastor, James MacDonald.
"In addition, we have identified there was a separate budget for the Senior Pastor's office over which there was not sufficient controls and oversight," according to the most recent update from the church's Harvest 2020 team, formed in the wake of MacDonald's firing.
In March, ECFA said that "new information" led the watchdog group to investigate whether the church has violated ECFA's financial standards.
ECFA requires member organizations to demonstrate compliance with its Seven Standards of Responsible Stewardship.
Its investigation found Harvest violated its standards regarding governance; financial oversight, which requires member organizations to "prepare complete and accurate financial statements"; use of resources and compliance with laws, which requires members to ensure "resources are used in a responsible manner"; and compensation-setting and related-party transactions, which requires members to set the compensation of their leaders "in a manner that demonstrates integrity."
MacDonald was fired earlier this year amid controversy over both church finances and his leadership style. Among his controversial moves was a decision for Harvest to sue several bloggers critical of the church, their wives and a freelance journalist investigating the church. (The church later dropped the lawsuit.)
A team of advisers with no connection to the church now is working with CPA firm Plante Moran to conduct a comprehensive review of Harvest's past financial affairs, according to the latest Harvest 2020 update.
The church did not immediately respond to a call requesting comment from Religion News Service.
ECFA previously had opened a formal investigation into Harvest's finances in November, concluding it was in good standing.
"This statement would not have been made if Harvest Bible Chapel had shared all crucial information with ECFA," according to the council's written statement.
The last time the council terminated an organization's membership for cause was in 2015, according to Christianity Today. That organization, Gospel for Asia, later was sued over how it handled donations, with critics saying it misled donors on how their money would be used. The group recently agreed to refund $37 million in donations without admitting wrongdoing as part of a settlement with plaintiffs.
READ THIS STORY AT RELIGIONNEWS.COM
Article originally published by Religion News Service. Used with permission.
Photo courtesy: RNS
---
---