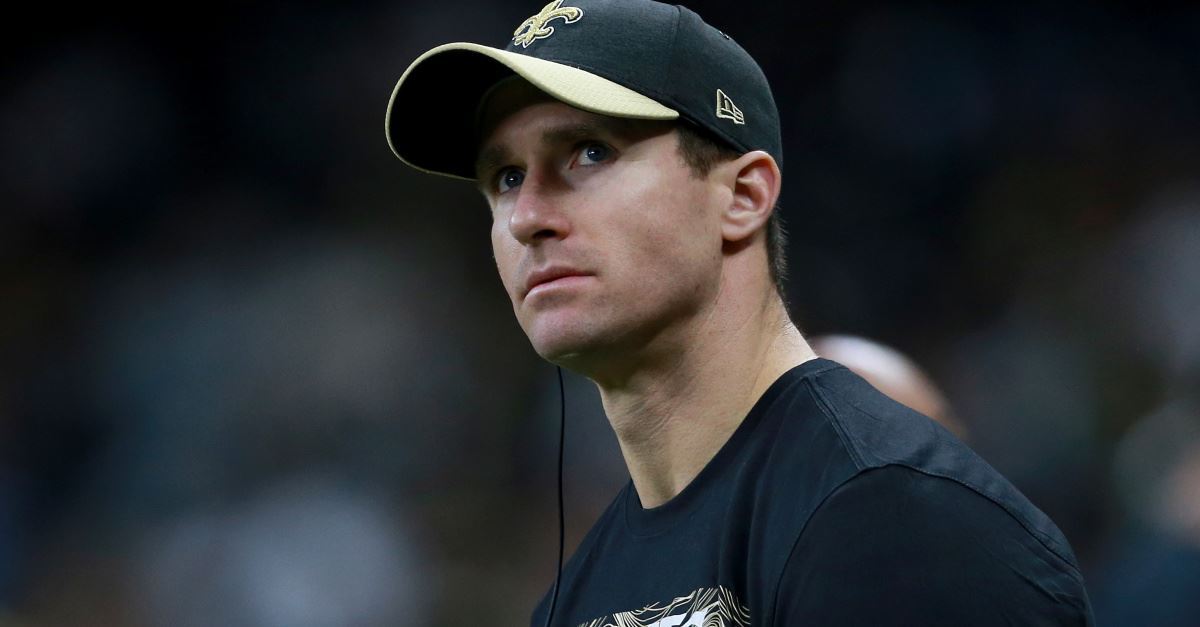 ---
NFL quarterback Drew Brees is facing criticism after he partnered with Christian organization Focus on the Family to promote "Bring Your Bible to School Day."
"Bring Your Bible to School Day" has been taking place every year since 2014 and asks students to "celebrate religious freedom and share God's love with their friends."
In a promotional video posted by Focus on the Family, Brees encourages students to participate in the Oct. 3 event, Christian Headlines previously reported.
"Hey guys," Brees says in the video, "one of my favorite verses in the Bible is 2 Corinthians 5:7, "For we live by faith, not by sight."
"So I want to encourage you to live out your faith on 'Bring your Bible to School Day' and share God's love with friends," Brees adds. "You're not alone."
But some are criticizing the quarterback for partnering with Focus on the Family, which advocates for traditional marriage, according to CBN News.
Newsweek wrote an article titled: "Drew Brees, New Orleans Saints Quarterback, Records Video Produced by Anti-Gay Group Focus on the Family."
Out Magazine published one titled, "NFL Quarterback Appears in Commercial for Anti-Gay Extremists," and Big Easy Magazine wrote, "Drew Brees Records Video for Anti-LGBT Religious Organization."
"Focus on the Family supports and promotes the practice of 'conversion therapy,' which uses a combination of shaming, emotionally manipulative and traumatic stimuli, and physically painful stimuli in order to 'cure' LGBTQ+ people of their sexual orientation," Jenn Bentley of Big Easy Magazine wrote.
Big Easy Magazine also tweeted about the video, encouraging followers to use the hashtag "SaintsDontHate" to raise awareness of the quarterback's involvement with the group.
Focus on the Family President Jim Daly, however, said he is grateful to Brees.
Daly said, "We have deep respect for New Orleans Saints quarterback Drew Brees and appreciate him encouraging students to 'live out' [their] faith on 'Bring Your Bible to School Day' and share God's love with friends."
Related: 
Saints QB Drew Brees Urges Students: 'Live Out Your Faith,' Bring Bible to School
Photo courtesy: Getty Images/Sean Gardner/Stringer
---
Amanda Casanova is a writer living in Dallas, Texas. She has covered news for ChristianHeadlines.com since 2014. She has also contributed to The Houston Chronicle, U.S. News and World Report and IBelieve.com. She blogs at The Migraine Runner.