Amanda Casanova
| ChristianHeadlines.com Contributor
| Monday, October 22, 2018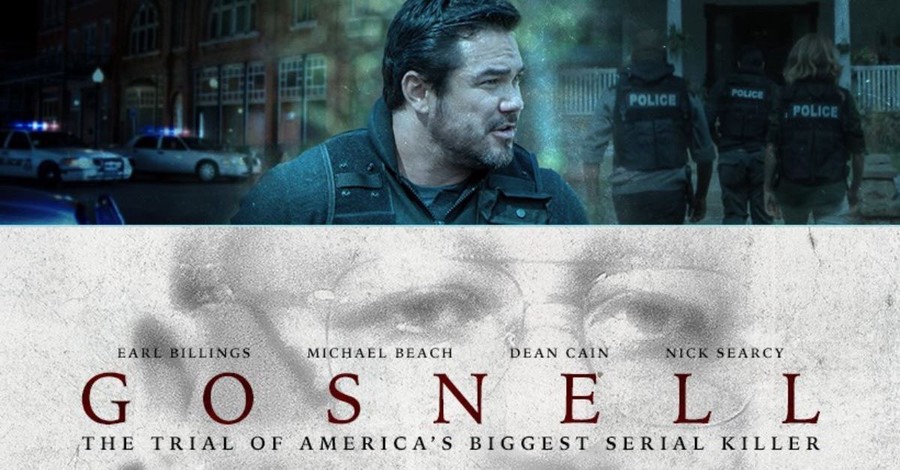 Movie theaters are reportedly dropping "Gosnell," the film that details the trial of abortion doctor Kermit Gosnell.
"Gosnell: The Trial of America's Biggest Serial Killer" opened in theaters Oct. 14, but nearly 200 theaters have since pulled the film and given no explanation. 
"I can tell you from my experience in 15 years of releasing movies independently, we're in uncharted territories," the film's marketing director, John Sullivan, told Daily Wire. 
"It is an impacted fall, no doubt about it, but the fact that we've been dropped from theaters where the movie is the number 6 or number 9 movie is just something you don't see. It's hard not to believe it isn't about the content of the movie."
The film tells the story of Gosnell, a Philadelphia abortion doctor who was convicted on three counts of first-degree murder in 2013.
The movie made it into the top 10 at the box office last week and earned about $1.2 million.
But Sullivan said many theaters are even telling moviegoers that the film was sold out when it was not.
"One report out of Nashville had people being told the movie sold out simply because they didn't have the staff to cover the theater, and they chose our [movie] to do that to. Why? Too many things have stacked up and it just doesn't smell right."
According to The Christian Post, some moviegoers said they were refunded tickets after the theater decided not to show the film.
"The Gosnell Movie is doing incredibly well despite attacks from all sides," producers told LifeNews. "Industry veterans say they have never seen such campaign by the establishment to shut down a successful movie but we're happy to report that so far none of it is working.
"The mainstream media and the establishment don't want this story to get out," producers added in the statement. "They don't want people to know the facts. With your help and the help of your local groups we can ensure the Gosnell Movie continues to succeed. Find a theater near you here. The coverup stops NOW."
Photo courtesy: Hat Tip Films
---
---