Kayla Koslosky
| ChristianHeadlines.com Editor
| Tuesday, March 26, 2019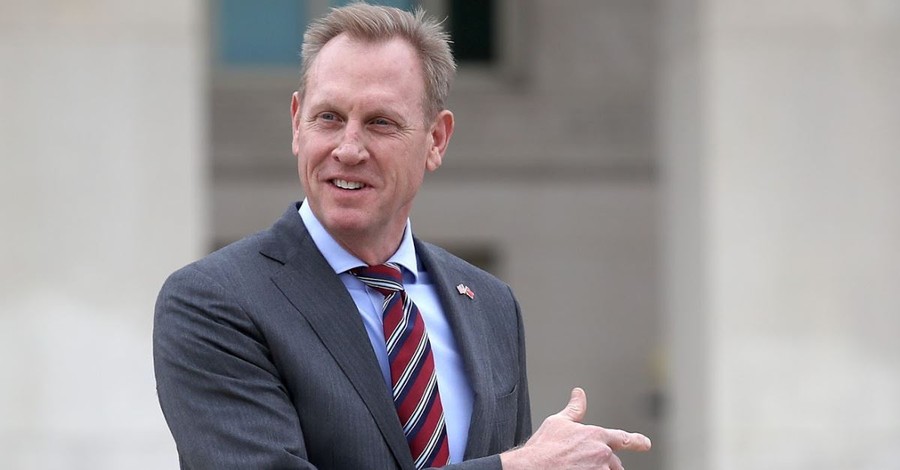 On Monday, acting Defense Secretary Patrick Shanahan announced that the Pentagon has okayed the use of $1 billion for building President Trump's controversial southern border wall.
According to Bloomberg, Shanahan "gave the green light for the U.S. Army Corps of Engineers to use as much as $1 billion in military funds to build a wall at the U.S.-Mexico border."
According to a statement released by the U.S. Department of Defense, the funds will go toward building 57 miles of an 18-foot high wall between the Yuma and El Paso sections of the border. The funds will also support the improvement of roads and the installation of lighting in the aforementioned section of the U.S.-Mexico border.
This comes after President Trump issued a veto when Senate Democrats and select Senate Republicans signed a resolution blocking his national emergency declaration that would have allowed President Trump to appropriate the funds needed to build the wall. 
The announcement came as a disappointment to many Democratic lawmakers, several of them believing that the move is a "violation of congressional appropriations." 
According to CBN News, several Democratic senators wrote a letter to Shanahan voicing as much. 
The letter noted that the senators had "serious concerns" about Shanahan's approval of the funds for the wall. 
"The $1 billion reprogramming that the department is implementing without congressional approval constitutes a dollar-for-dollar theft from other readiness needs of our Armed Forces," the letter reads. 
The DOD justified their approval in their statement, however, noting that the Department of Defense has the authority to "construct roads and fences and to install lighting to block drug-smuggling corridors across international boundaries of the United States in support of counter-narcotic activities of Federal law enforcement agencies" under Section 284 of the United States Code.
Congress is set to challenge President Trump's veto on Tuesday. According to CBN News, the vote to override the President's veto is expected to fail, allowing the $1 billion to be used to build the border wall.
Photo courtesy: Getty Images/Win McNamee/Staff
---
---