Kayla Koslosky
| ChristianHeadlines.com Editor
| Monday, September 17, 2018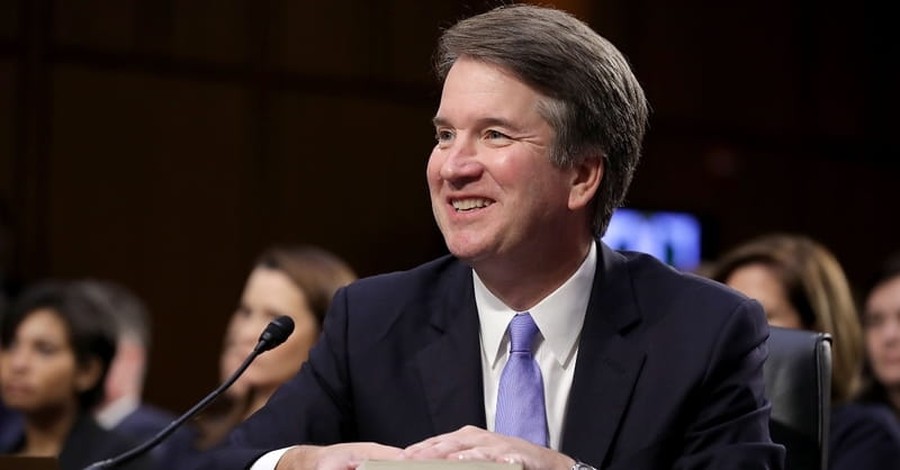 On Sunday, Christine Blasey Ford came forward as the woman who wrote the confidential letter to Diane Feinstein accusing Supreme Court nominee Brett Kavanaugh of sexually assaulting her in high school. 
Earlier this summer, Palo Alto University Professor Christine Ford penned a letter recounting an incident that purportedly happened while at a high school party in the 1980s.
Ford told the Washington post, that she left the main room of the party to use the restroom, which was at the top of a narrow stairway. Ford recalled that she did not remember if Kavanaugh and Judge were behind her or already upstairs but claimed that they were 'stumbling drunk." She said that she remembered being pushed into a bedroom by Kavanaugh and his friend Mark Judge. In the room, Kavanaugh reportedly, "pinned her to a bed on her back and groped her over her clothes, grinding his body against hers and clumsily attempting to pull off her one-piece bathing suit and the clothing she wore over it." Ford noted that Judge watched the incident take place, adding that, when she tried to scream, Kavanaugh put his hand over her mouth.
She also noted that Rock-and-roll music was loudly playing at the time.
At one point, she said, Judge jumped on top of them, toppling them over allowing her to break free.
She said she locked herself in the bathroom and listened until she heard the boys "going down the stairs, hitting the walls." After they had gone, Ford left the party but is unable to recall how she got home.
The Washington Post reports that Ford has not spoken with Kavanaugh since the party and she told no one at the time about what had happened. It wasn't until 2012 that she reported having told a therapist about the incident while attending couples' therapy with her husband. The therapist's notes were reviewed by The Washington Post and met Ford's recount with several discrepancies. Ford recalled that there were two men in the room when the assault occurred, but according to the therapist's notes, Ford told her that there were four men in the room. Additionally, in the therapy notes, there is no mention of Kavanaugh's name, but Ford and her husband claim that she mentioned him in the session. Ford is saying that these were note taking mistakes on the part of her therapist.
Ford's story has not been corroborated, and many of Kavanaugh's former classmates are speaking out against these accusations. 
The letter's contents were revealed on Friday without revealing the author, and soon after, Senate Judiciary Committee Chairman Charles E. Grassley followed up the letter's release with a second one. The Senator received a letter from 65 women who claim to have known Kavanaugh in high school from 1979 to 1983 at Georgetown Prep. In the letter, the women said, "Through the more than 35 years we have known him, Brett has stood out for his friendship, character, and integrity." The women continued, "in particular, he has always treated women with decency and respect. That was true when he was in high school, and it has remained true to this day."
Kavanaugh's friend that was reportedly present during the alleged assault, Mark Judge, also made a comment in an interview Friday with The Weekly Standard, saying that no such incident occurred. "It's just absolutely nuts. I never saw Brett act that way," Judge said. Judge told the New York Times that Kavanaugh was a "brilliant student" who loved sports and was not "into anything crazy or illegal."
On Sunday, the White House sent The Washington Post a statement issued by Kavanaugh that said, "I categorically and unequivocally deny this allegation. I did not do this back in high school or at any time."
Liberal senators sitting on the Senate Judiciary Committee are using this to call for a postponement of the final decision on Kavanaugh's nomination.
Photo courtesy: Getty Images/Chip Somodevilla/Staff
---
---