Amanda Casanova
| ChristianHeadlines.com Contributor
| Wednesday, January 9, 2019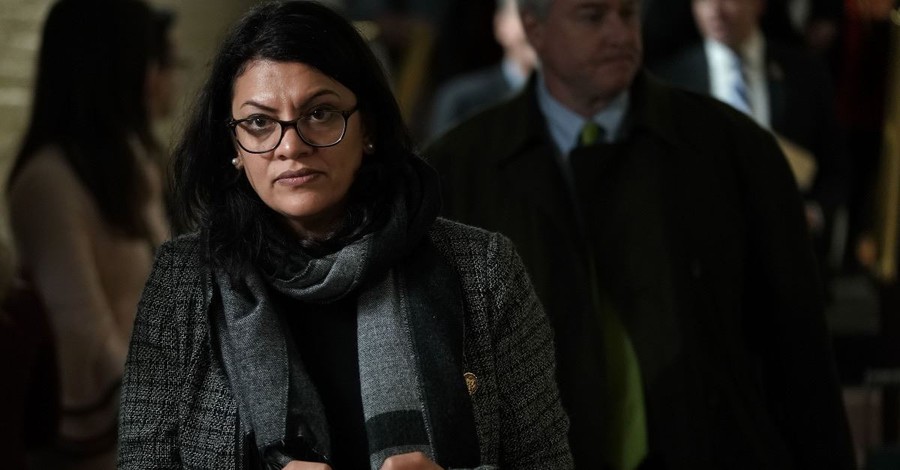 Democratic Congresswoman Rashida Tlaib says supporters of new anti-Boycott, Divestment, Sanctions are forgetting "what country" they live in.
"They forgot what country they represent. This is the US where boycotting is a right & part of our historical fight for freedom & equality. Maybe a refresher on our US Constitution is in order, then get back to opening up our government instead of taking our rights away," she tweeted.
The proposed legislation would allow states to stop working with companies that adopt BDS policies and boycott Israel, but Tlaib's tweet has some calling her anti-Semitic.
"This 'dual loyalty' canard is a typical anti-Semitic line," Sen. Marco Rubio (R-FL) tweeted. "#BDS isn't about freedom & equality, it's about destroying #Israel.
"And if boycotting #Israel is constitutionally protected, then boycotting companies that boycott #Israel is also constitutionally protected."
The Anti-Defamation League also released a statement this week, saying her tweet was "deeply problematic."
Earlier this month, Tlaib nabbed headlines for using expletive language to call for the impeachment of President Donald Trump. She has since said that her comment might have been a "distraction," but she believes in calling for the impeachment.
"I'm very unapologetically me," Tlaib said. "And I know people back home that I've represented for six years in the state Legislature in Michigan are kind of used to my realness, used to this passion that I have, and I know for many people it did get the best of me at that moment, and for many people it might have been a – very much a distraction."
Photo courtesy: Getty Images/Alex Wong/Staff
---
---