Amanda Casanova
| ChristianHeadlines.com Contributor
| Tuesday, November 26, 2019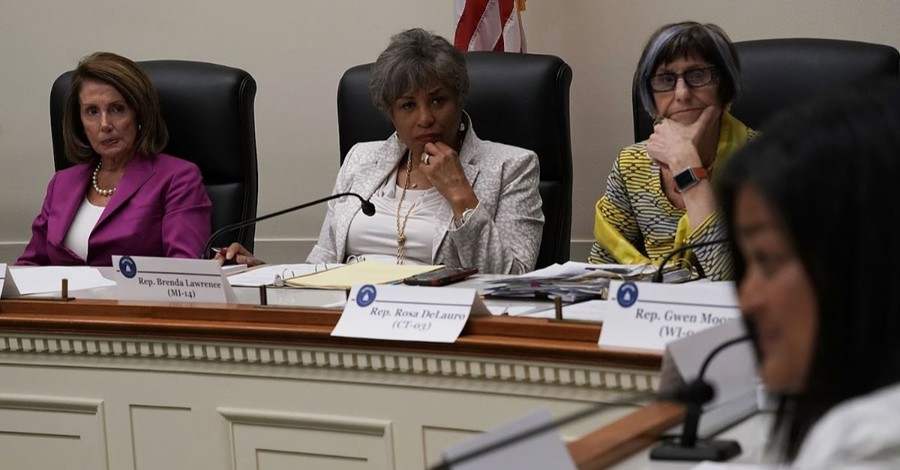 Michigan Democrat Rep. Brenda Lawrence says she no longer sees any "value" in the impeachment inquiry into President Donald Trump.
According to Fox News, Lawrence told the Michigan radio show No BS News Hour that she no longer supports an impeachment of the president and will ask her party and caucus for a censure instead.
"We are so close to an election," she said. "I will tell you, sitting here knowing how divided this country is, I don't see the value of taking him out of office. But I do see the value of putting down a marker saying his behavior is not acceptable."
In early October in an interview with Sirius XM radio host Dean Obeidallah, Lawrence said she supported an impeachment.
"I feel strongly that for my legacy, for my time in history, sitting here at this table with an oath of office to protect this country, to protect the democracy of the United States of America, I cannot sit silent, that I must move forward with [impeachment] because this is egregious," Lawrence said in October.
According to Fox News, recent polls have also shown that independents are showing less support for the impeachment process. One survey showed that 50 percent of independents did not support impeaching and removing Trump from office. Some 42 percent backed the idea. In early October, a similar poll showed that 45 percent supported impeachment hearings.
The impeachment proceedings came after a CIA whistleblower filed a complaint saying that the president bargained with the Ukraine to encourage the country to investigate former Vice President Joe Biden and his son, Hunter Biden.
House Intelligence Committee Chairman Adam Schiff said Monday Democrats are "now preparing a report" for the House Judiciary Committee, signaling the next phase of the impeachment inquiry.
He said the report "will catalog the instances of non-compliance with lawful subpoenas as part of our report to the Judiciary Committee, which will allow that committee to consider whether an article of impeachment based on obstruction of Congress is warranted along with an article or articles based on this underlying conduct or other presidential misconduct. Such obstruction was the basis of the third article of impeachment against President Richard Nixon."
Photo courtesy: ©Getty Images/Alex Wong/Staff
---
---